We know, it's 2023 and most of you can already feel the vibes of those long date nights and bar nights.
It goes without saying that remembering the vodka shots is a big nostalgia we all are going through, but obviously, this new phase calls out for a new outfit game.
Well, let's be honest it's not all roses as going out after such a long time could end you up in mind-wrecking situations, especially when it comes to choosing a perfect attire for a perfect night.
As we all know, the first impression is the last impression and nowadays the impression is everything especially when going out to parties or bars.
Not to mention those certain unsaid rules that are a "must" to follow. Well, If you are also one of those who get stuck in the never-ending dilemma of what to wear to a bar for women?
We are here to guide you for the best.
What to Wear to a Bar For Women: The First Step Towards Glam-Up!
Where a beautiful mini pleated skirt can be one's top choice but the same staple may not be a preference for another, referring to the point that the idea of going to a bar and wearing something charming and comfortable may differ from person to person, and thus we have come up with a detailed compilation of what to wear to a bar that will ensure your looks with comfort and style.
Even if you are a guy, we have the best manual to look into for the same. Just remember to be confident in yourself and excited for your bar night
High-Toned Style
Who doesn't want to look stylish or superior while going to a place full of booze and people?
Well if you are one of those and want to achieve this high-toned look,  you can go with a knee line body-con dress ( high time to go with your summer figure!) with basic pumps in footwear, and making a high ponytail would be just as good.
If you want to add that extra zing in your body-con dress you can consider having a body-hugging corset dress or just going for a simple strapless corset with skinny jeans can also do the trick.
Remember to add on some accessories like rings and chains for just a play-on.
Old World Charm
Whether we talk about the prime era of the 90s or today's modern look old charm look is something that has never failed to prevail its look through the decades.
In this, one is supposed to go with an old-world charm's fashion statement which basically means to style yourself in a vintage look.
For this, wear a knee line peplum frock with combat boots or block heels (as per your choice) in footwear.
If you don't want to wear short clothes, just wear bell-bottom jeans with puff-sleeved basic top with pumps and you can add some accessories like watches, rings, chains, of your choice.
Keeping it Casual
Here, the style is all about feeling comfortable and confident at the same time. In this style, you can even go with a fusion of different clothes in your wardrobe.
According to us, wearing skinny jeans with a ribbed deep neckline top or going with a leather jacket and basic crop top with thigh-high boots in footwear can also do the trick.
At last, you can add some accessories like chains, minimalist rings, or even different hair clips for a unique style throughout the whole night.
Tempting style on its Way
Well, tempting style is all about charm, hotness, shimmer, and sparkles. Just wear a short shimmery dress or you can go with a non-shimmery look also,
wear the dress which is of dark color with high heels in footwear and hear you don't have you wear a lot of accessories but minimal accessories will look good.
Here, you can go for dark smoky eye makeup with curled hairs in hairstyle. You can wear a watch for more grace.
Game of Elegance
Here, elegant style is all about more grace and charm. You can wear a white basic t-shirt with a full-length pencil golden shimmery skirt, and a fur jacket on top of it for extra layering.
Here, you can wear pencil heels with a clutch in accessories and for hairstyle go with the wavey hairs.
Swish Style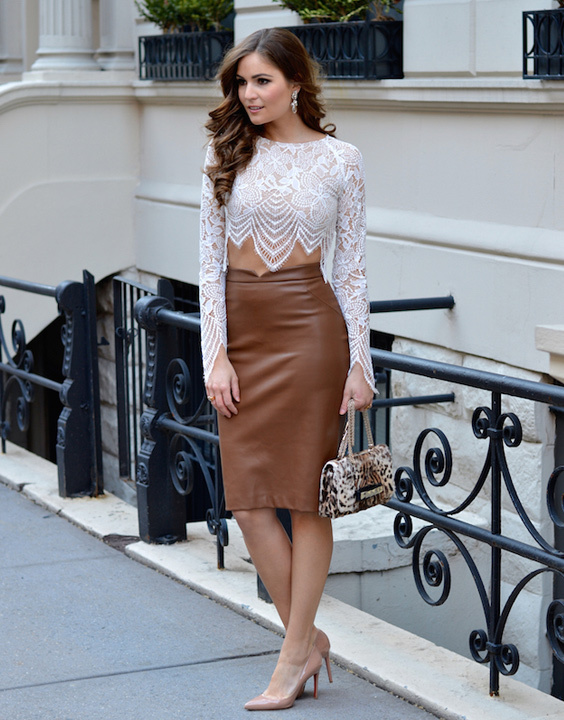 Going for swish means you are on your way to present yourself with impressive fashion sense. The word itself means impressively smart and fashionable,
So to go with this kind of fashion statement, you can wear a crop top with a short pencil skirt, with pencil heels in footwear with some accessories for grace and elegance.
If wearing short clothes isn't your cup of tea, you can simply wear a crop top with wide-leg jeans and high-rise sneakers in footwear or you can go with a crop top with skin-fitted jeans with boots or heels in footwear.
Here, you can go for straight hairs or Curly hairs with dark eye makeup.
Chic Style
Chic style is all about understated and flattering looks. Here, understated and flattering means full of praise and compliments so to blush up with some compliments,
you can wear a halter neck top with cropped tailored trousers with pumps in footwear with a long leather jacket as another layering.
We strongly suggest adding a watch and shoulder bag as accessories, as a bit of accessory never hurts anyone, does it?  Try going with straight hair and a light Make-up look.
These types of outfits can make you feel confident, stylish, and comfortable at the time.
What About Summers?
We can't deny the fact that summer is the season of pastel colors, floral prints, and light clothing but going to a bar with this type of clothing might not be your best shot, well straight up saying, it would be a little weird.
So to get you out of these messy questions, we have provided a complete manual for what to wear to a bar in summers.
Smart-Fashion Style
Here, we are going to be styling yourself in a smart-fashion style which means styling with up-to-the-minute outfits which are comfortable too.
For this style, you can wear a white basic t-shirt with a black leather pencil skirt and sneakers in footwear and add some accessories like chains and a watch.
This outfit is a perfect combination of comfort and style at the same time where you can feel confident, stylish, chic, and up to the minute.
Snappy Style
In the fashion industry, snappy fashion refers to neat and attractive clothing.
This style is more sophisticated and stylish than your other average styles.
For this, you can go with basic dark color knee line dresses with heeled boots in footwear with straight hair or a ponytail.
For a little extra fling, you can go with some accessories like bracelets, chains, rings, etc. As per your choice.
Winsome Style
Here, winsome means attractive in a fresh way.
You can wear a basic deep neck top with high-rise skinny jeans with pumps on the bottom and add some accessories like chains and a watch for a chic look.
This look is more comfortable and stylish at the same time and this outfit feels more comfortable too.
What to Wear to a Bar in Winters?
Winters is a season of coats, jackets, sweaters, and overcoats, jackets that might not be considered that stylish by people out there but wait here's the solution to this problem as well!
We are going to be discussing three ideas for what to wear to a bar in winters that are stylish and not compromising with comfort.
The Vogue Look
This style means a popular trend at a particular time.
Here, you can wear a basic t-shirt with jeans and a leather jacket with thigh-high boots in footwear and add on some accessories like chains, minimalist rings, or a watch.
This style is more casual but comfortable and stylish at the same time.
Snug Fit Approach
The word snug means comfortable, warm, and cozy.
Here you can wear a basic dark color dress with an overcoat and heeled or just any other warm boots with a high ponytail in hairstyle with earrings, chains, and a watch.
This style looks debonair and comfortable at the same time. In this style, you will feel more confident and stylish.
Chunky Style Trend
The word chunky means are bulky and thick. This style is all about winter clothing, the layering, thick clothes, and baggy ones.
Here, you can wear a basic t-shirt with a pencil skirt with a fur jacket and long Boots in footwear.
Add some accessories like chains, minimalist rings, earrings for some more elegance.
Accessory  Fun: A Must Complete the Looks!
Hoops Play on
Earrings are the most common accessories that are found in women's outfits. Earrings are the first accessories that a woman might prefer.
These are much affordable and can be easily found in the market. Earrings are of many types but hoops are the ones that are always in trend and comfortable.
Hoops can go with almost any outfit.
 The Wrist Game
If you guys want to play safe with your outfit always wear a watch as it looks chic and classy at the same time.
Wearing a watch will give you an authentic and sophisticated look so you might say that watches are the safest option that you can go for.
Watches are of many types, so make sure you wear a perfect watch for the night.
Minimalist rings and bracelets look aesthetic and can add an extra charm to your outfit.
These can be worn by any outfit but only in a perfect amount, make sure you won't wear a lot of rings and you might also want to stay away from those classic heavy bracelets
which are generally available in golden or silver hue as it can give a heavy and damp look for the night, which is not usually preferred.
Sunglasses/Shades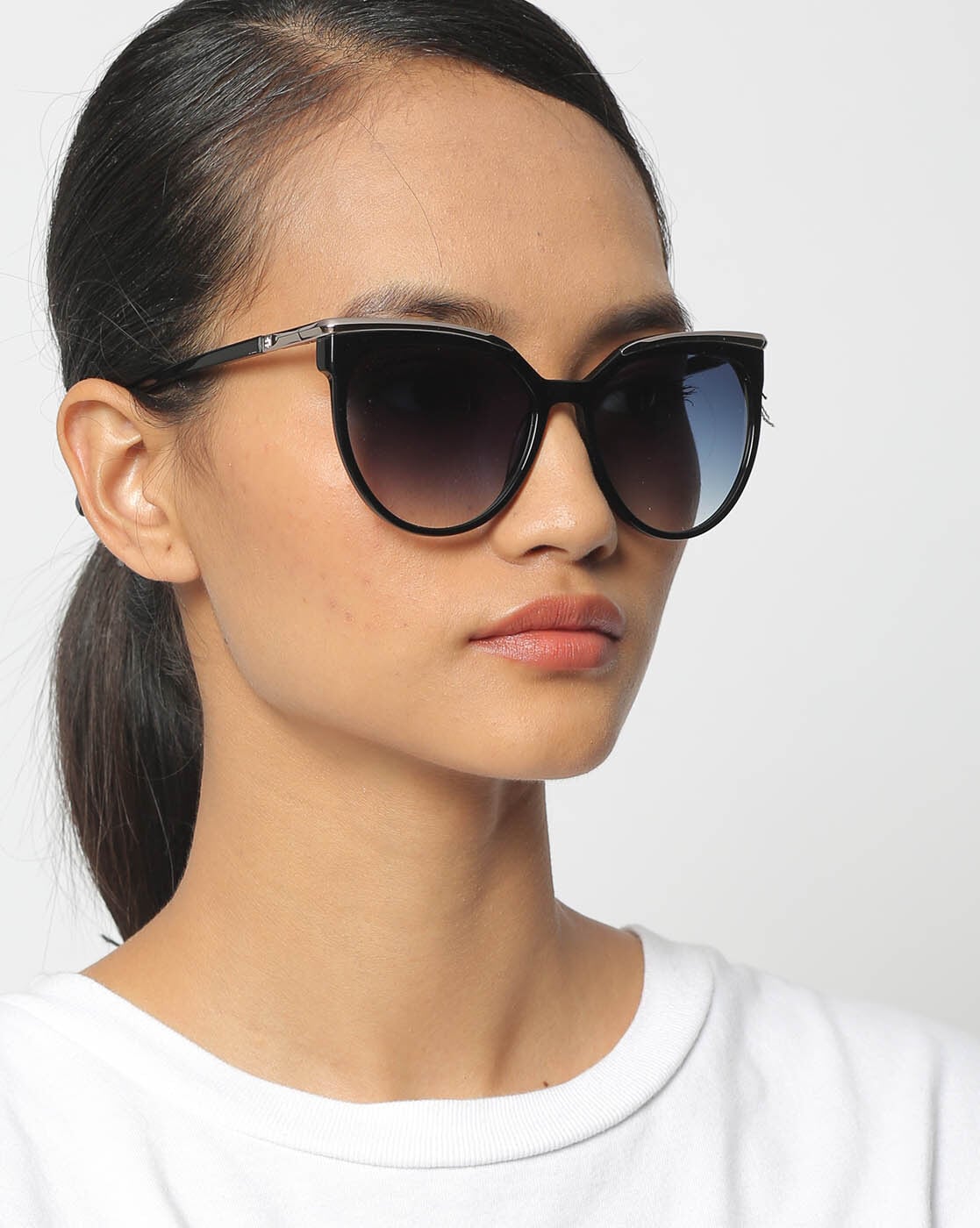 Sunglasses are worn for both functions as well as fashion. Nowadays, there is a trend of vintage sunglasses which can suit any outfit.
Speaking of sunglasses cat-eye sunglasses are also in trend right now, trying it out for the night wouldn't be a bad idea.
Belts
Belts are the most important accessory that you should wear. It makes you feel more comfortable and confident.
These can also be worn for fashion as well as function. Belts help us to secure your waistline.
Handbags/Clutches
Handbags are the most important accessory in women's life, especially when we consider those "trending" jeans with no pockets.
So, it goes without saying that having a handbag definitely helps in lots of ways. If you want to carry any essentials with you, handbags can be your hero in shining armor.
Let the Shoes do the Talking!
Pump-up with Pumps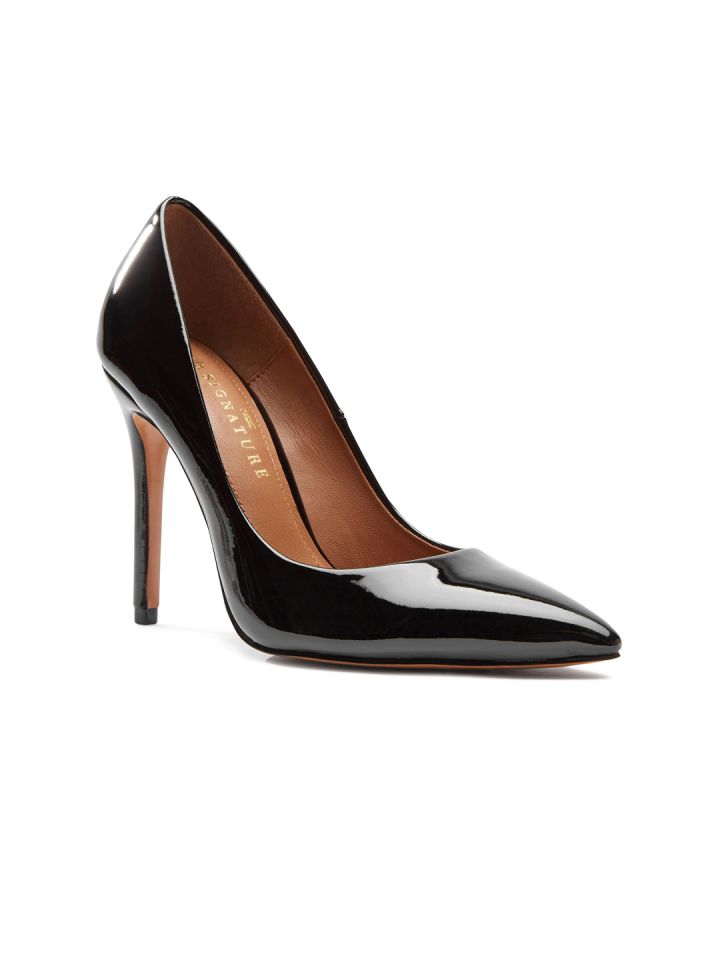 Pumps are heeled shoes. These are the most comfortable and stylish shoes. These can be worn under formal, semi-formal, or even casual wear.
So, when in hurry go for pumps as these cuties can be worn under any type of outfit.
Thigh-High Boots
Thigh-high boots are boots that are raised up to the thighs, most probably these are worn under skinny jeans because they look pretty good with them.
Back to Sneakers
Sneakers are the shoe that is usually found in everyone's closet. Nowadays, sneakers are often worn by everyone because of their trend right now.
Sneakers are the most comfortable and stylish at the same time.
Gladiator Sandals / Boots
These are the sandals/ boots which look good under dresses or maxi dresses. These are T-shaped sandals with several straps running across the front of the feet.
These are the most comfortable sandal/boots and also gives an extra charm to our fit.
Ballerina Flats
Ballerina flats are inspired by Barbie shoes and these are also known as ballet shoes. These are worn under frocks.
These shoes look cute and comfortable at the same time.
What to do Before Going to a Bar: Basic Rules
Take a Bath
The first and the most important step is taking a shower, it will help us to feel fresh and active the whole day. Taking a shower is a must.
Follow your Skincare and Makeup Routine
The second step is to follow your skincare and makeup routine. In this step, the application of moisturizer should be a must because it will help our skin is glowing.
If you have dry skin you should apply moisturizer twice a day. Before going out of the house sunscreen is also important and protects our skin from sunburn.
Have a Proper Hair Care
The third step is to do your hair. Tie up your hair according to the occasion and according to your outfit.
As you are going to bar these are some hairstyles that are more appropriate for going to a bar like a high ponytail, wavey hairs, curled hairs, or straight Hairs.
From Dress-up to Glam-up
The fourth step is to dress up. Just wear the dress you choose for the night. The dress or clothes that you choose for the night should be neat and clean and should be well ironed.
Dress up that dress properly and in a perfect manner that you should stand out differently and choose the perfect footwear according to the dress or clothes.
Smell Good
Smelling good is the most important step in grooming. You should be applying a good quality perfume.
Here's a tip for women out there just apply perfume or fragrance behind your ears and on your wrist because here the fragrance lasts a little long.
Tip for the Day!
Here are some tips that you should keep in mind before going to parties, clubbing, bars are as follows:
Always remember the basic etiquettes of the bar, like tipping more, being patient, avoiding any conflict, and being excessively drunk.
You should be comfortable wearing the clothes that you are wearing.
Don't go for too many accessories,  only a few good ones can ace your style game.
Don't use strong fragrances, lest you want to end up with a bad headache.
If ever in the dilemma of choosing an outfit, the safest option is going with the trend.
Don't skip any of the grooming steps.
Avoid over boarding with your makeup, trust us more anything wouldn't look good at its extreme point.
Always smell good, remember smelling good is one of the keys to having your perfect night.
Things to Avoid!
Don't go for Uncomfortable Clothing
Always wear the dress or clothes that you are comfortable in. Don't wear uncomfortable clothes, that will destroy your fun and excitement.
Don't Wear Uncomfortable Footwear
Wearing uncomfortable footwear will lead to a ridiculous party. You won't be able to dance and you won't be able to enjoy the night. So wear comfortable footwear.
Don't go for Heavy Clothing
As we all know that bar, clubs are hot places. If you will wear heavy clothes that might lead to destroying your fun out there.
So just wear light clothes if you want extra layering just go for an overcoat that you can easily get rid of later.
Because let's be honest it's better to hold up two drinks instead of a big heavy coat in your hands.
Last Words!
At last, just remember to wear neat, and clean clothes. They should be well ironed and well fitted. Don't go for uncomfortable clothing.
Wear only those clothes that you are comfortable and confident in.
No to mention wearing less amount of jewelry is a safe option. If you don't want to wear any jewelry just wear a watch and having a handbag or clutch should do the same good.
Remember to stay well-groomed and you should smell good.
Well after covering the basics you can always go with the different outfit ideas and can follow the pro tip for a fun night.
Hope you got the answer to what to wear to a bar. Keep reading, Keep sharing! Happy reading!