YouTube TV vs DirecTV Stream – Choosing what content to watch is hassle enough. On top of that, now we have to decide where should we watch it! If you already have narrowed it down to YouTube TV and DirecTV, but can't decide which one among them, don't worry, we got your back.
As you will read through the article, Onxshadow has come up with so much for you. And we are sure that by the end of the post, you will know which one is better for you.
Let's begin by introducing you to the basics – what is YouTube TV, the plans offered by YouTube TV, the Pricing, and then moving to DirecTV, the plan division in DirecTV, the pricing, and finally the war – YouTube TV vs DirecTV Stream!
Let's go! Everything has been laid out for ya'.
What Is YouTube TV?
With technology evolving every second, YouTube ensures it is not lacking behind anywhere. In the shade of it, comes YouTube TV, an American Streaming television run by YouTube.
Launched in 2017, YouTube TV is your one-stop for television and YouTube. Owned by Google, YouTube TV will bring you a wide range of channels and television networks that stream the latest and trendy shows and keep in mind what the audience wants.
YouTube TV has for you, an affiliate with more than 100 TV networks including one of the most famous ones, and more than 30 Over The Top Originated services.
YouTube TV is currently available in the United States of America on mobile phones as an app and website, Smart TVs, and digital media players.
It was initially launched on April 24, 2017, in the 5 biggest markets of the United States including NYC, LA, Chicago, Philadelphia, and San Francisco. Those who have subscribed to YouTube Premium, also get access to the original series and movies by YouTube on YouTube TV.
By January 29, 2019, YouTube TV had already taken over almost 98% of the television screen in the USA. The services have only been expanding since.
Pricing of YouTube TV: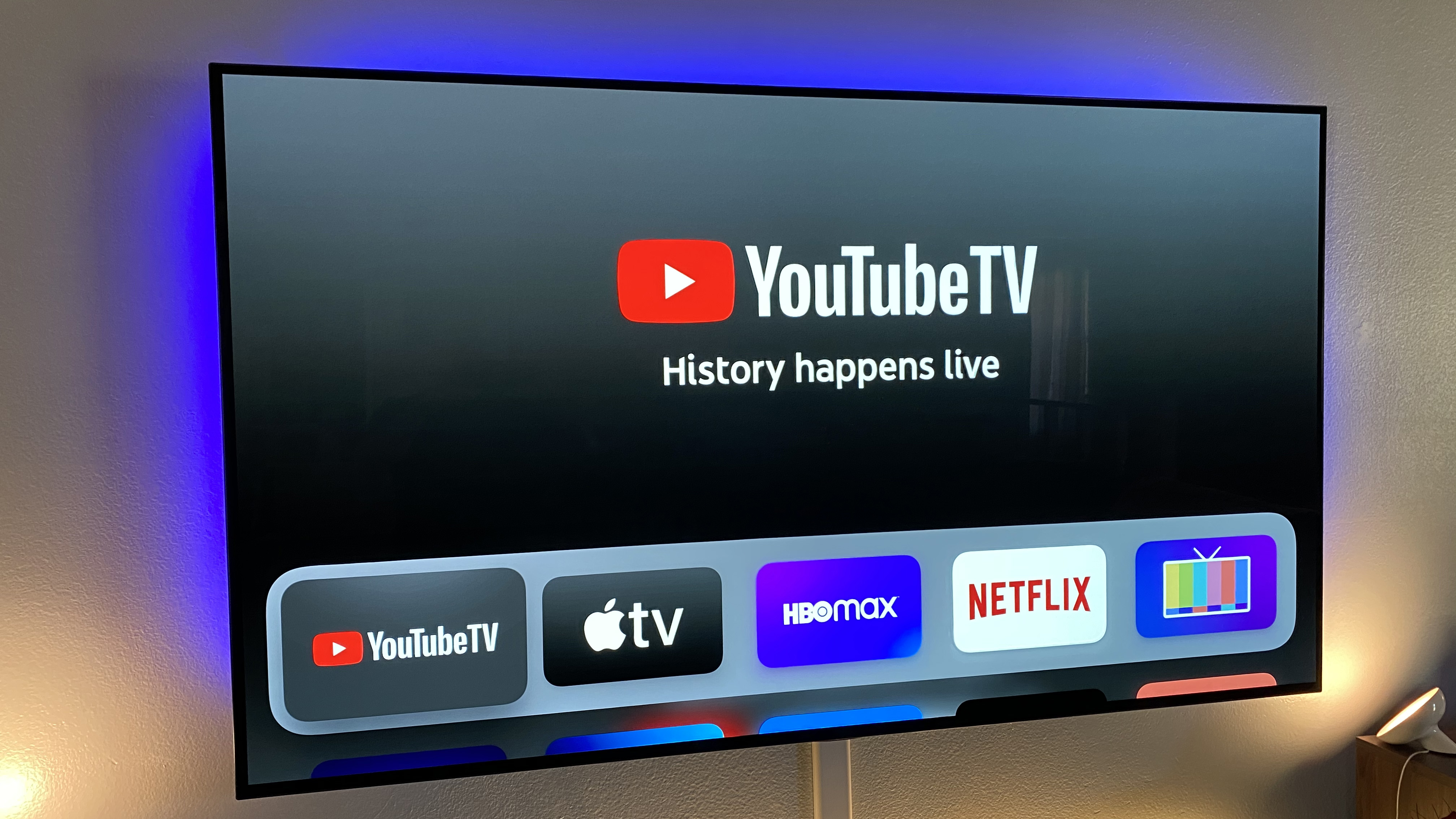 When you get YouTube TV, you get up to 6 individual accounts so that 6 people, every family member can watch what they want. On top of that, you get UNLIMITED DVR space – not 6 accounts combined, but all the 6 account holders get the different panels and personal libraries to store their favorite videos.
There are currently 2 Plans that YouTube TV has to offer. 
Base Plan
Spanish Plan
Let's talk about them in detail.
1. Base Plan
A base plan covers everything you would want in a streaming television. It has:
More than 100 live channels
Unlimited DVR space
several unique features that add to the fun of having YouTube TV.
6 members can have access to this while up to 3 members can stream simultaneously.
How much does YouTube TV Base Plan Cost?
YouTube TV Base Plan starts at $72.99/month where you get $10 off for the first three months.
2. Spanish Plan
As the name says, the YouTube TV Spanish Plan brings the best YouTube TV experience to you but only in Spanish. You get:
More than 30 Spanish Networks
Unlimited DVR Space
Key Plays View
6 Account holders with up to 3 simultaneous streams.
How much does YouTube TV Spanish Plan cost?
YouTube TV Spanish Plan costs 34.99 dollars per month.
This is pretty much it that we need from YouTube TV to compare YouTube TV vs DirecTV Stream.
What Is DirecTV?
Next comes DirecTV.  One of the biggest competitors of YouTube TV, DirecTV also offers a wide range of streaming services and channels that the audience can't help but notice.
DirecTV's services come with two devices. DIRECTV SATELLITE and DIRECTV STREAM.
Let's talk about the plans DirecTV has to offer.
Pricing of DirecTV
DirecTV currently offers 4 customer plans that fulfill the need of every individual. You can choose one according to what you need. The plans namely are:
Entertainment
Choice
Ultimate
Premier
Let's now discuss the specifications of each of these plans.
1. Entertainment
This is the pack you would want to choose if you are not hooked up to TV 24×7 and want to watch some light shows and content such as sports, news, and basic entertainment.
The Entertainment Plan by DirecTV starts from $64.99 + taxes and fees, monthly and remains the same for the next two years.
You get:
75+ channels (including popular channels like AMC, CNN, Disney, ESPN, Nickelodeon, and more!)
Local channels are also included in the package.
Your first Gemini device is included in the package.
DVR Services.
2. Choice
If you think of yourself as more of a watcher and sports lover, the Choice Plan by DirecTV is for you.
The Choice is also one of the most popular packages by DirecTV. The pricing of this package starts from $84.99/month + taxes and fees. There are also some extra charges.
You get:
105+ channels, including major sports channels such as ACC Network, Big Ten Network, MLB Network, and other major sports networks. As mentioned earlier, this plan is for you if you enjoy watching sports.
Local channels included (as in Entertainment Plan).
First Gemini Device included.
Regional sports networks so that you don't miss out on the regional sports leagues.
Some exciting offers for the premium members and DVR Services to record your favorite games, shows, or movies.
3. Ultimate
The Ultimate Plan by DirecTV is your ultimate plan if you're a family guy and a movie lover.
Confused? We'll just have you sorted in a minute.
In the Ultimate Plan by DirecTV, you get entertainment for your family, friends, and yourself.
The pricing for the same begins from $109.99 per month + taxes and fees.
You get:
140+ channels that include channels like CBS, Discovery Family, FX Movie Channel, Starz Encore, and the list goes on.
Plus, you get everything you got in the Choice Plan!
4. Premier
Next up, we have the master plan from DirecTV. The Premier Plan by DirecTV has everything. Things you asked for, and channels you didn't even know you needed.
The pricing for the Premier Plans begins from $154.99 per month + taxes and Fees.
You get:
150+ channels, including the top-rated premium networks: HBO Max™, SHOWTIME®, STARZ®, and Cinemax®.
And everything else you get in the Ultimate Plan.
NOTE: All this information has been taken from the official website of DirecTV. For more in-depth information you can check out their official website linked here: Official Site
The thing to also mention here would be that the respective prices mentioned above are for 24 months and the streaming is done via satellite. You get AutoPay and Paperless bills.
YouTube TV vs DirecTV
Given the data above, a clear comparison can be drawn from it.
Comparing the most basic plans in both the streaming giants:
DirecTV offers the base service under the name Entertainment, DirecTV charges the audience $64.99 + taxes and fees while YouTube TV's base plan begins from $72.99 a month.
Entertainment, the basic plan from DirecTV offers 75+ channels, while the Base Plan by YouTube TV has 100+ channels.
Several members of the family can have independent access to the content under YouTube TV.
Currently, according to AGoodMovietoWatch.com, YouTube TV has 5 million subscribers while DirecTV has 788 thousand subscribers.
You can stream YouTube TV on more devices than you can stream DirecTV.
Which One Is Better For You?
The basis of your selection of either of the streaming services would widely depend on several factors such as:
the channels you want to watch,
the price you're willing to pay,
the device that you have available with you,
would you want to have a trial of the service before committing,
which one is currently more popular, etc.
While the plan posed by YouTube Ty looks alluring, a correct and mindful decision has to be made based on your needs and the time you spend watching television.
Summing Up | YouTube TV vs DirecTV
Detailed information as well as a comparison has been presented for you in the article above. We hope you found that helpful.
If you need more help and want to know how to select which plan is best for you, you can leave a comment in the comment box and our team will be happy to help.
If you have any other queries as well, do let us know about them too. We're eager to grow and serve you. While we are away, we're sure you will like the articles linked below. Do check them out!
We'll see you super duper soon!