Not your average tag-game
Are you a lone wolf? Do you find yourself inside the curvy world of the internet? Do you also rely on the same screen and keyboard, for finding connections online?
Is social media your scapegoat for avoiding social anxiety as you try to fit in the simple rules of the internet? Well, if your answer is 'No' then I'd say you're lucky.
But, if it is 'Yes,' like me, then you must be familiar with the multiverse of a website called Omegle, which is literally meant for you to find new connections by interacting with strangers, across the globe. But… is it that easy?
I can see you shaking your head negatively and that's because you must have a slight idea about what I'm talking about here. And yes, it is indeed about the "hashtags game" of Omegle.
Omegle is a free online chat website that allows you to socialize with others without the need to register. You can talk to the person of your type, whom you want to interact with by simply adding your topics of interest in the hashtag bar.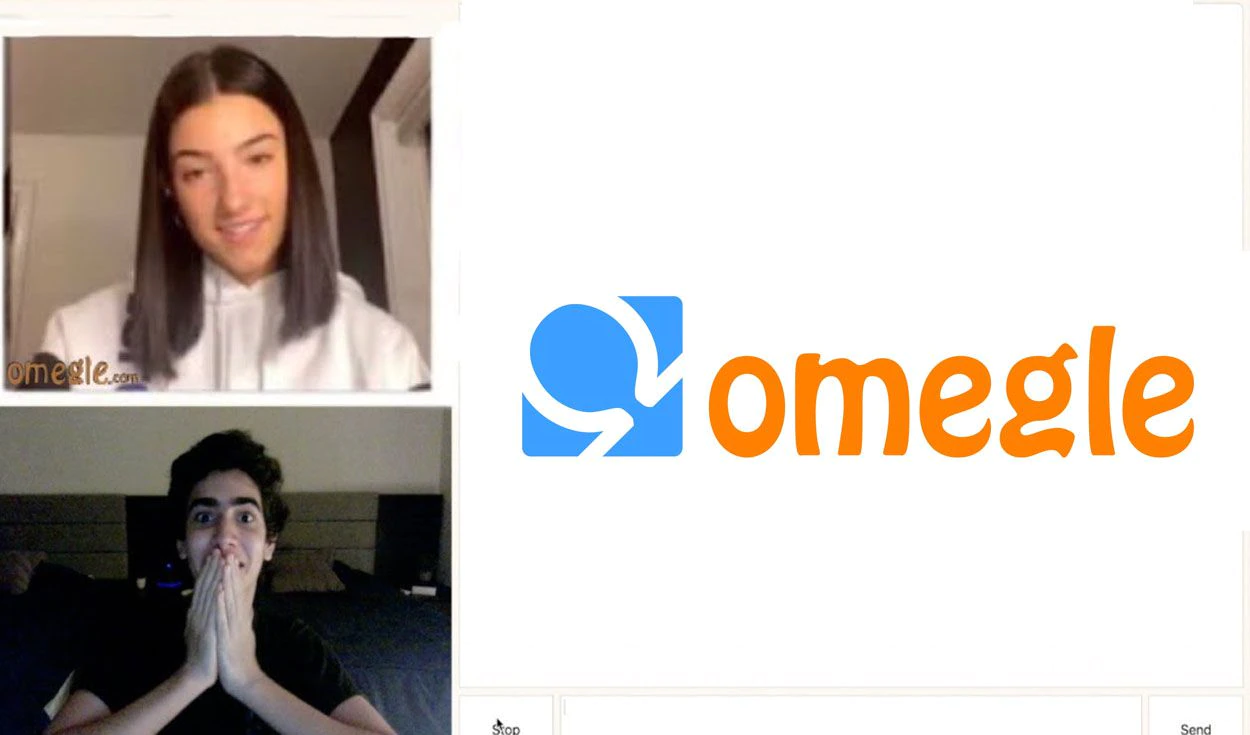 The service randomly pairs the users in one-to-one chat sessions where they can chat anonymously using the names "You" and "Stranger" or "Stranger 1" and "Stranger 2" in the case of Spy mode.
The site was created by Leif K-Brooks of Brattleboro, Vermont, when he was just 18 years old, and launched the website on March 25, 2009. Less than a month after launch, Omegle garnered around 150,000 page views a day, and in March 2010 the site introduced a video conferencing feature, which enabled the users to have face-to-face interaction and subsequently, boosted the popularity of the website.
With the birth of YouTube, the whole world got a flying opportunity at showcasing their day-to-day life. People suddenly had free access to everything and everyone who was using YouTube.
It was like watching your new neighbors do even most of the mundane activities with utter curiosity. Many among these, called the 'YouTubers,' rose to organic fame through their audience and started to experiment with trending stuff of that particular time in order to keep their audience excited and curious.
Omegle was one of those experiments. Many YouTubers started to stream videos of their face-to-face interactions with strangers online, and people loved it.
People still love to watch such videos and that is evident by the fact that YouTubers still make them. So, it goes without saying that Omegle had a lot of contributions in building up the audiences of many YouTubers.
After some years of silence, Omegle rose to its chaotic heights again during the pandemic. People literally had nothing to do, nowhere to go, locked inside their houses, and – let's just not revise that horrible chapter again. I'm sure a mere mention of it is enough to give anyone sudden goosebumps.
On the bright side, at least we all share the same trauma. Everyone who had friends, they were able to spend their time with no such difficulty because they had someone to talk to and luckily, everyone had a smartphone by the time of the pandemic.
But for those of us, the unlucky ones, the romanticized, egotistic loners who used to take pride in being "single," or "without friends," while in hindsight, would be a little jealous and insecure of being absolutely awful at social interactions, it was the worst nightmare.
We never interacted with anyone in real life so eventually, those people weren't even interested in making efforts to reach out to us anymore. The only person in your contact was that one acquaintance that'd update you if you'd miss a class, or a working day and even they had ghosted you during the lockdown.
It was all a mess. You realized that you were just pretending to be fine with being alone. You suddenly started to hate not having anyone on your side. You start realizing the philosophy of your life and start begging God dearest to miraculously drop a literal friend "in need" and save you from drowning in your deteriorating mental health.
And somebody heard your prayers. It wasn't God, but the internet. The internet introduced you to Omegle and after a day of adjusting to its system and inserting some hashtags, you find yourself engrossed in the quest of finally making some friends, from across the whole world.
Level it up| Best Omegle Hashtags
Now, initially, Omegle isn't a complex website to use. It is not rocket science. But at one point, you realize that you must be doing something wrong because the hashtags that you used don't seem to work and sometimes, you end up interacting with the same stranger again and again.
This is because you are doing it wrong. Social media can't function without a set algorithm and the same is the case with Omegle. Omegle depends entirely on your use of hashtags and those hashtags can't be just anything.
You want to make sure that you're putting the correct omegle hashtags, pertaining to your interests so that you're acquainted with strangers who have something or the other in common with you.
Hashtags on Omegle are meant for you to add your likes and dislikes; hobbies and other interests. Here are some parameters that you can consider while adding hashtags.
#Trending Movie
#Famous Old Movie
#Songs and types of music
#Sports
#Video Games
#Actors & Actresses
#Web series
#Reading Books
#Food / Cooking
#Traveling
#Country/state/city
#Dancing/singing
#Gym/yoga
#Art/craft/painting
#Horror/comedy
#Gardening / Nature
#Knitting / Hiking / Pottery / any other hobby that you practice.
Top Related Omegle Hashtags
Apart from these, there are certain omegle hashtags meant for a specific age of the person. As per the statistical record of 2023, these are the best omegle hashtags you can use if you want to end up interacting with women between the ages of 15 and 45:
15-20:
#Instagram,
#Facebook
#Dancing,
#Singing,
#Movies,
#Music,
#BTS,
#Justin Bieber,
#Zayn Malik,
#Taylor Swift,
#Chocolates,
#Harry Styles,
#Midnights,
#Wednesday,
#Gossip,
#Photography,
#Shopping,
#Hairstyle, and so on.
21-25:
#Snapchat,
#Facebook,
#Goals,
#Music,
#Dancing,
#Tik Tok,
#YouTube,
#Outing,
#Fashion,
#Jewelry
#design,
#Makeup,
#Shopping,
#Netflix, etc.
25-35:
#Astrology,
#Writing,
#Singing,
#Painting,
#Drawing,
#Embroidery,
#Interior design,
#Knitting,
#Erasmus, etc.
35-45:
#Fitness,
#Satisfaction,
#Yoga,
#T.V Series,
#Cooking,
#Movies,
#Nature,
#Poetry,
#Saturday Night Live,
#Sixteen Candles and so on.
Similarly, these are some of the best omegle hashtags to interact with your idea of "cool kids" :
#Traveling,
#Photography,
#Gardening,
#Play the Guitar,
#Comedy,
#Adventure,
#Yoga,
#Hiking,
#Swimming,
#Camping, etc.
Some of the Best Omegle Hashtags that you can use to interact with teenagers:
#Cricket,
#Football,
#Dancing,
#Play Chess,
#Jogging,
#Hiking,
#Meditation,
#Play an instrument,
#Comedy,
#Vlog, and #Acting.
Not only teenagers, but Omegle is also accessible and friendly for adults. Here are some of the best Omegle hashtags that can lead you to an adult stranger:
#Concerts,
#Painting,
#Sculpting,
#Photography,
#Collages,
#Animation,
#Playing an Instrument,
# Music Composition,
#DJing, #Podcasting,
#Magic Tricks, and
#Vlogging.
Top The Game| Top Related Omegle Hashtags
There's no definite list of omegle hashtags that you can use to miraculously end up finding a stranger who is made up of all your favorite interests. But here's a refined list of some hashtags that are top-related to any second person:
#Photography,
#Playing the Guitar,
#Adventure,
#Yoga,
#Camping,
#Gossip,
#Football,
#Fashion,
#Books,
#Music,
#Feminism,
#Women's rights.
The More, the Merrier!
However, omegle hashtags solely depend on a person's interests and vary from individual to individual, here are some similar Omegle hashtags you can put to use, just in case:
#Video Games,
#Books,
#Astronomy,
#Cartoon,
#Calligraphy,
#Magic,
#Puzzles,
#Origami.
Besides these, you can use hashtags related to the topics that are in vogue.
Stranger, Language, please!
Omegle not only gives you the full free opportunity to use any hashtags you like but also, it gives full accessibility to hashtags added in different languages. So, you needn't be worried about being well-versed in English to reach the target audience. Here are some examples of hashtags used in different languages and countries origins:
#Virat Kohli,
#IPL,
#RCB,
#Brahmastra,
#filles,
#qızlar,
#видео игри,
#astronomiya,
#ビデオブログ,
#йога,
and such #trending topics related to that particular #society, #country or #culture.
Follow the Crowd | Topmost Posts with Omegle Hashtags
There's always a list of some criteria that have been widely adopted by a large number of the population. When it comes to social media, it's better to go with the crowd because that gives you a hint of the algorithm.
Likewise, for Omegle, here's a list of some of the topmost posts with Omegle hashtags, that people commonly use on their other social media platforms:
#omegle
#meme
#memes
#funny
#ol
#follow
#chatroulette
#memesespa
#n
#omeglememes
#confesiones
#republicadominicana
#noporn
#chiste
#reedit
#memesex
#confesion
#nsfw
#secretos
#confesionesnocturnas
#confesionessexuales
#confesi #confesionesanonimas
#confesioneshot
#like
#funnymemes
#friend
#fun
#omeglefeet
Becoming a Pro|Pro Hashtags for Omegle
When you start getting the gist of it, you can easily go from a beginner to a pro at using correct hashtags. But if you're struggling, this article is here for it all. These are some of the examples of omegle hashtags that you might end up using on the way of mastering the subtle art of handling hashtags:
#omeglechat
#omeglememes
#omeglefun
#homeglen
#blomeglede
#omeglejesus
#kakomegleda
#omegleking
#myhomeglenburnie
#kochamomegle
#youwillgetsomeglennie
#folsomeglenncarwash
#nevreszolomeglepi
#someglenfiddichinmybag
#operationdechromeglen
#martinhajekjenaomeglesyoutuberem
#someglelamborghini
Can't get enough
Likes, shares, comments, and all the other tools of engagement give us a sort of validation, and it's valid because as human beings we always need some encouragement and attention to keep going forward.
So, if you want to make use of some hashtags that can get you more likes, here's a list of some hashtags that have a history of contributing to the most liked posts:
#memesdaily
#tiktok
#trending
#youtuber
#chat
#ometv
#dankmemes
#magic
#funnyvideos
#omeglechat
#chatrolettegirlfeet
#omeglegirlfeet
#instamagic
#feetchatroulette
#feetomegle
#funnymeme
#piesdemujer
#lesbianfeetscene
#feets
#chatroulettefeet
#carryminati
#videochat
#dank
#illusion
#live
#india
#omeglefun
#friendship
#love
#amicizia
Perplexed Interests?
If you're still unsure and finding it hard to make your way through Omegle because there are few to zero interests that are common out there, here are some basic interest options you can rely on:
#Music:
If you put music as your interest you may encounter various musicians and instrument players so it's a good interest to add.
Music is more than an interest for many, it's more or less art and there are many musical art snobs that you may come across.
You can also switch to video chat where many budding musicians sit in front of you with any musical instrument they can play and you can have a fun chat with them.
#Anime:
Anime is one of the leading topics for a while now, and hence, adding this to the list wouldn't be wrong.
#Friendship/#friends:
The main motive of the site is to make friends with strangers and people forget that. So, you can add this simple interest to your list.
#Movies:
It's one of the interests which you can use to find people with the same taste.
There are so many movies, pertaining to different cultures, lands, traditions, countries, and languages.
Music and movies are bound to make at least one successful interaction if added to your list of interests.
#Art:
It's also a great interest to add as you may encounter various great artists, viz., Writers, poets, singers, music composers, etc.
Let's wrap it up
In this way, this article aimed at providing all the knowledge available to the laity regarding Omegle and the proper use of algorithmic hashtags.
The above-elaborated topics contain, if not all, the most commonly used hashtags that are also in vogue, so, the readers are hoping to find the remedy required for their queries after reading this article.