Since the beginning of the smartphone era, it has been a sort of fantasy to develop a waterproof smartphone; even at the very start, it seemed pretty impossible, and people laugh at just the thought of it.
But with evolving technologies, one has to accept the possibility of the unthinkable. Despite it (creating waterproof smartphones) being unfeasible, let's be honest who doesn't want a waterproof smartphone?
To dive into the ocean and explore its magnificent beauty while simultaneously being able to click a few shots and share them with our beloved ones.
As a cost-efficient solution for 2018, iPhone XR still comes up with an appreciable price tag (ranging from around $700 – $900). So this implies that it has indeed come up with new unique features. In a nutshell, in Apple's remarks – "Brilliant. In every way". A few of those features include:
It is available in unique colors (black, blue, yellow, coral, white) with an upgraded 6.1″ Liquid Retina LCD IPS Panel Display instead of the OLED screen.
It has improved photography features,
It has wireless charging works with Qi chargers,
It has longer battery life (2942 mAh),
It has greater computing capacity (2.5 GHz),
It has much more durable hardware casing (aluminum frame) than its previous models.
So, is the iPhone XR water resistant?
To answer the most wanted question of this article: Is the iPhone XR waterproof?
So the answer is: that the iPhone XR is water resistant but not waterproof.
Honestly, there is no iPhone in the market which is ideally waterproof. For a very long time, Apple has been trying to provide its smartphone with the power of water resistance.
The first of Apple's water-resistant smartphones was the iPhone 7; before it, no iPhone was water resistant. Iphone XR has an excellent but not best IP rating of IP67 (second highest rating in lab experiments) under IEC standard 60529, which means if you accidentally drop your iPhone XR in a bath, pool or toilet for a short period like 30 min max (considering the experimentally calculated water depth of 1-meter maximum), it will survive.
If left for more duration of time, it might disintegrate the seal and can seriously damage your iPhone XR beyond repair. But this doesn't mean you should intentionally drop your iPhones in toilets for fun testing the theory!
The iPhone XR is water resistant to minor water splashes, spills and drops. Sadly, the iPhone XR waterproof is not waterproof.
Do all these advanced hardware and software features answer our most important question?
We need to know the definition of waterproofing to respond to this question: waterproof means impermeable to water, unable to pass through the surface or gaps when submerged underwater. And being water resistant means that the gadget can bear small splashes and drop in water.
What is IP rating?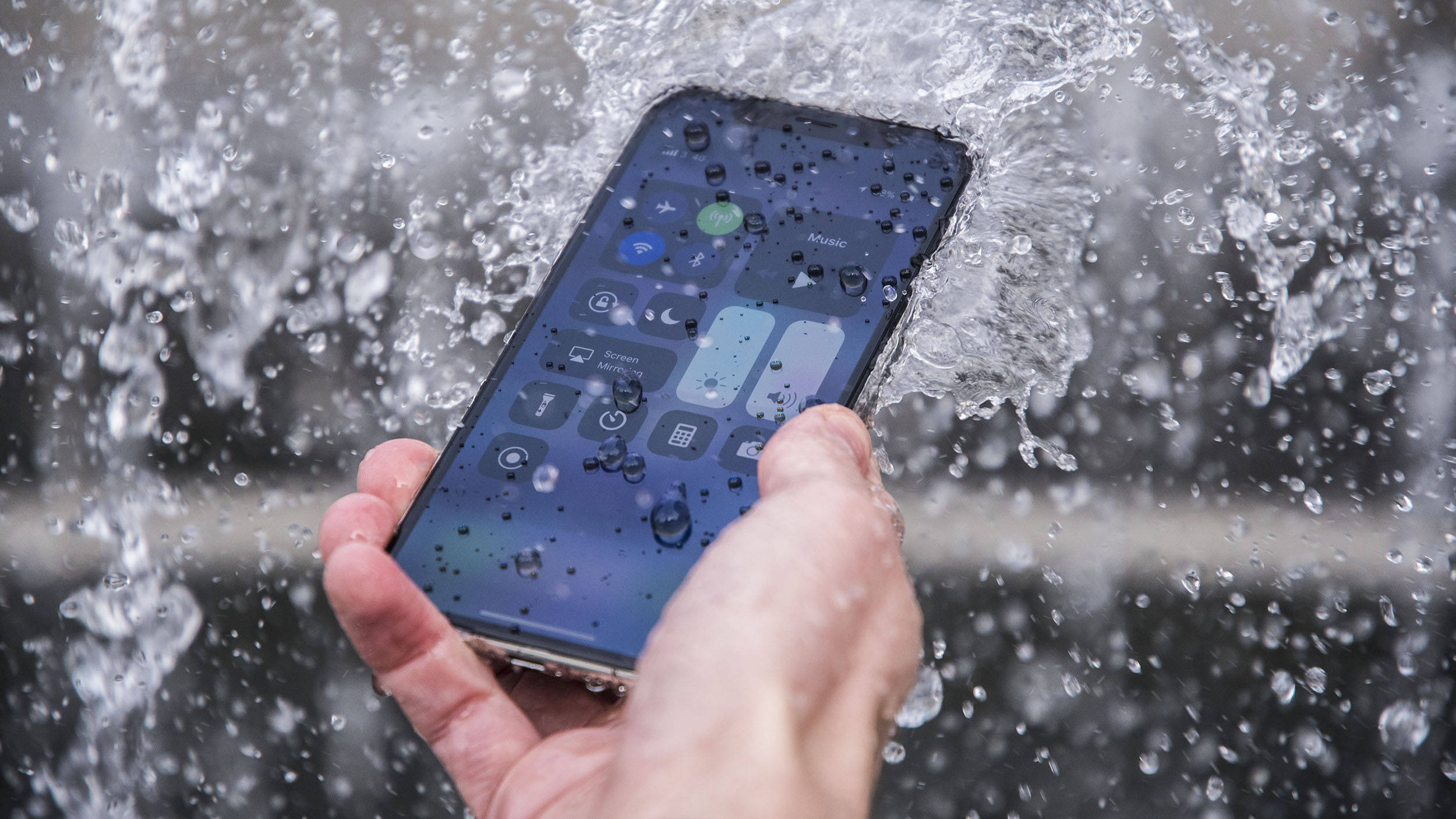 The International Electro-Technical Commission (IEC) has issued standards to determine electrical devices & gadgets' ability to survive dust and water-related exposures. IP stands for Ingress Protection. This value grades your gadgets and appliances in terms of their strength in 2 types of protection: – one against dust (solid foreign objects and particles) and the second against water exposure. In this rating, the first value is regarding the dust resistance, and the second is regarding water exposure resistance levels.
The scale of dust resistance ranges from 0-6, 6 being the highest protection, and the scale for water resistance ranges from 0-9K, 9K being the highest value.
The IP (Ingress Protection) ratings & protection they offer are as follows: –
First digit for resistance against dust particles-
| | |
| --- | --- |
| 0 | No protection, most dust prone |
| 1 | Protection against particle size >= 50 mm |
| 2 | Protection against particle size >= 12.5 mm |
| 3 | Protection against particle size >= 2.5 mm |
| 4 | Protection against particle size >= 1 mm |
| 5 | Protection against dust |
| 6 | Dustproof |
The second digit signifies protection against water exposure.
| | |
| --- | --- |
| 0 | No protection at all |
| 1 | Protection against a vertical drop of the device |
| 2 | Protection against the steep fall of device tilted up to 15 degree |
| 3 | Protection against water spray |
| 4 | Protection against water splashes |
| 5 | Protection against nozzle water contact |
| 6 | Protection against forceful water jets |
| 7 | Protection against water immersion up to 1m |
| 8 | Protection against water immersion up above 1m |
| 9 | Protection against hot water jets |
In our case, the rating is IP67 which means the highest ever protection, no ingress of dust and complete protection from contact (i.e. dust tight) but not against the water.
Thus iPhone XR will only be able to survive water exposure of depth of 1 meter for a maximum of 30 minutes. It doesn't mean that Apple guarantees that your iPhone XR will be able to bear that much water exposure in real-time.
But still, after making quite an investment, you should consider its value before throwing your iPhone XR in the water.
Real-life Experimentation
CNET conducted a few experiments in which they submerged the iPhone XR in Monterey Bay in California. In tests 1,2, and 3, they submerge iPhone XR for 2, 3 and 5 minutes, respectively.
The iPhone XR was able to survive for about 18 min in 5 min depth, and when pulled out of the water, it worked perfectly fine.
In the last and final test, they submerged it for 8 m (8 times the ideal depth), and it survived for almost 7 min (6min 50 sec) before blacking out. So one might say that it can withstand water exposure appreciably.
Also Read: Top 6+ Audiobooks | Best Audiobooks Apps For 2022
iPhones with better IP rating than iPhone XR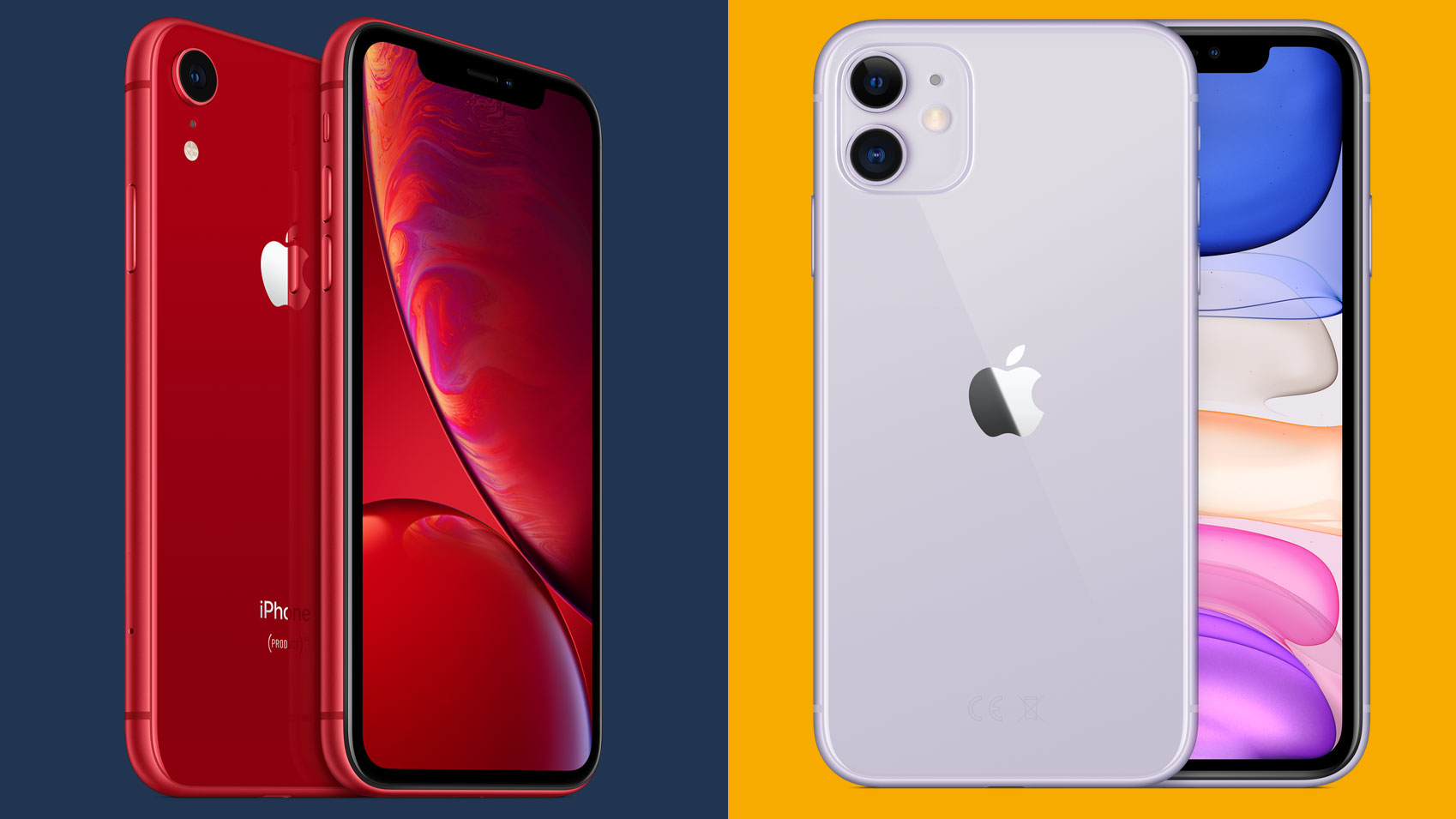 Indeed, the iPhone XR proved to be a customer's beloved model in the 12th generation of the iPhone. But if you are particularly looking for the one with higher water resistant capability, there are other options too. You may consider the iPhone XS or iPhone XS Max. They have a higher IP rating than iPhone XR, which is IP68 (gold standards for waterproofing), i.e. it will be able to withstand underwater exposure of 2-meter depth for a maximum period of 30 minutes.
Preventive measures
Restrain from showering with your iPhone. It will probably survive minor water splashes, but it's better to understand the famous proverb – Prevention is better than cure.
Avoid using iPhones in toilets.
Apple recommends that its customers not use iPhones under extreme weather or conditions, so try to hold them off during rain or thunderstorms.
Please don't take it while swimming or surfing.
Don't disassemble your iPhone and interfere with its interior.
Use shockproof and waterproof cases for your iPhones for extra protection.
Avoid using your iPhones in the steam room or sauna, etc.
Don't test the iPhone water resistant capability as there is no guarantee on the product by the company.
Apple also cautions its customers regarding using their iPhones near water bodies. According to Apple – any dust or water resistance is not a permanent feature, and its resistance might reduce as the device ages over time. Also, Applecare+ does not support any liquid damages to iPhones.
Choosing a waterproof case for iPhone XR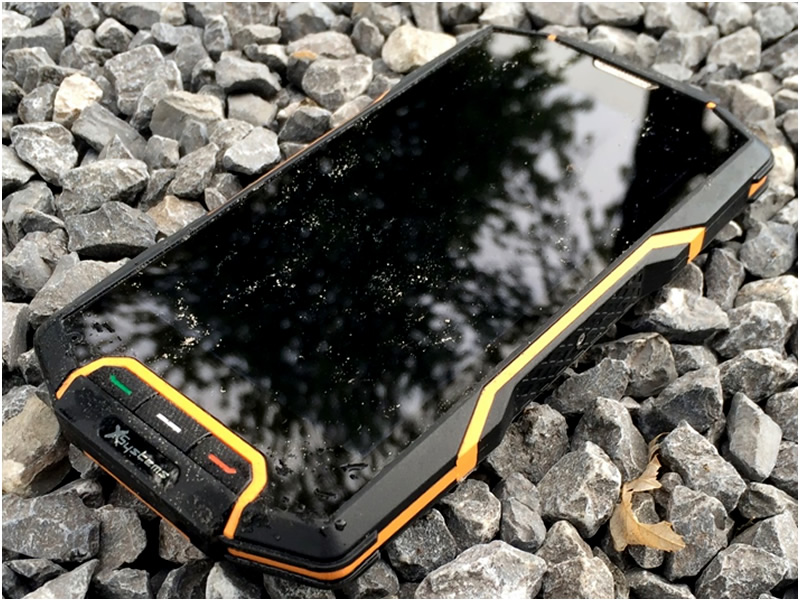 With so many cases available in the market, one should consider keeping a few things in their thoughts. Many cases may offer only a little surface or fall protection, but a few other better cases also provide the best protection of the highest protection IP68.
One should also keep in mind to choose a case that will not make it (iPhone) challenging to use – rough screen, obstruct camera lens, reduce speaker volumes, or render buttons un- or less responsive. In the above real-life experiment by CNET, they use The Unicorn Beetle PRO case, so one might consider investing in the mentioned case due to its impressive test results.
Catalyst Waterproof Case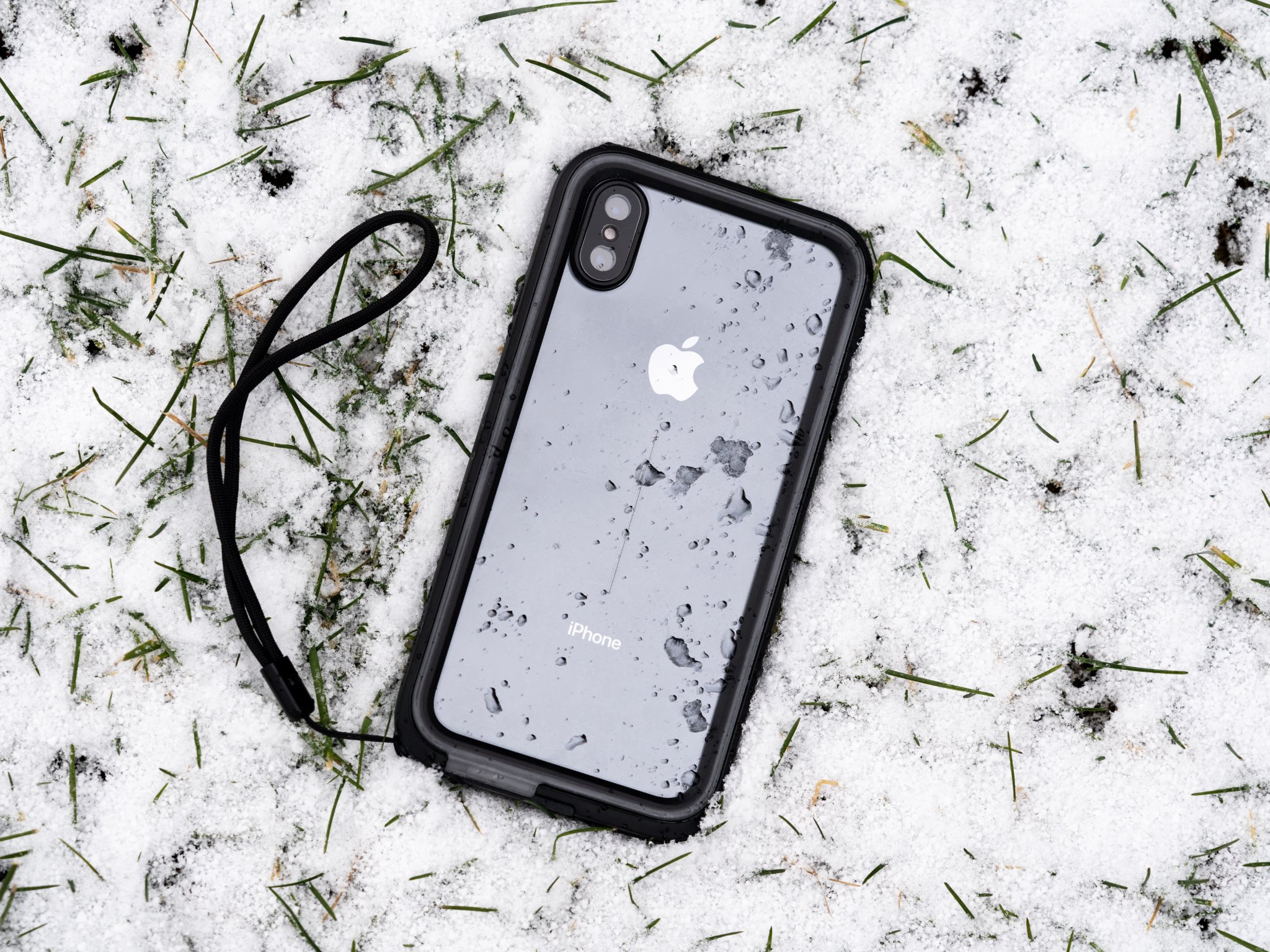 This iPhone XR case provides the best of best protective features, compromising the least of the iPhone XR capabilities. It gives the IP68 protection of 10 m of water exposure depth and 2 m of height fall.
It also allows slimmer, easy handling and smooth use of the iPhone, along with wireless iPhone charging.
Thus exceeding overall protection standards and making it an ideal case for its users, especially those seeking adventures risking the life of their valuable iPhones.
Also Read : Top 6+ Apps | Best Tumblr Alternative In 2022
Measures to avoid damage if your iPhone XR drops in water
First, wipe your iPhone with a soft clean cloth.
If you drop your iPhone in other liquids (not water), rinse it off with running water and then wipe your phone with a soft, lint-free cloth.
Unplug all the cables, headphones, earphones, charging cables etc.
Let the excess water drip out via a lightning connector; you can also put your iPhone in front of a fan and let it dry out.
Leave it to dry for at least 5 hours before trying to charge your phone and switch it on.
Avoid making the below mistakes.
Don't turn on your iPhone before it dries properly.
Avoid using pressurized compressed, heated air to dry it faster.
Please don't insert anything like cotton swabs or sharp pointy objects in its ports or lightning connector.
Don't use harsh chemical cleaning agents like detergents, soaps, ethanol removers, etc., to clean your iPhones.
Please don't put your iPhone in rice containers since it contains starch and small grains, which could get stuck in its ports and further damage the device.
Recognizing iPhone XR water damage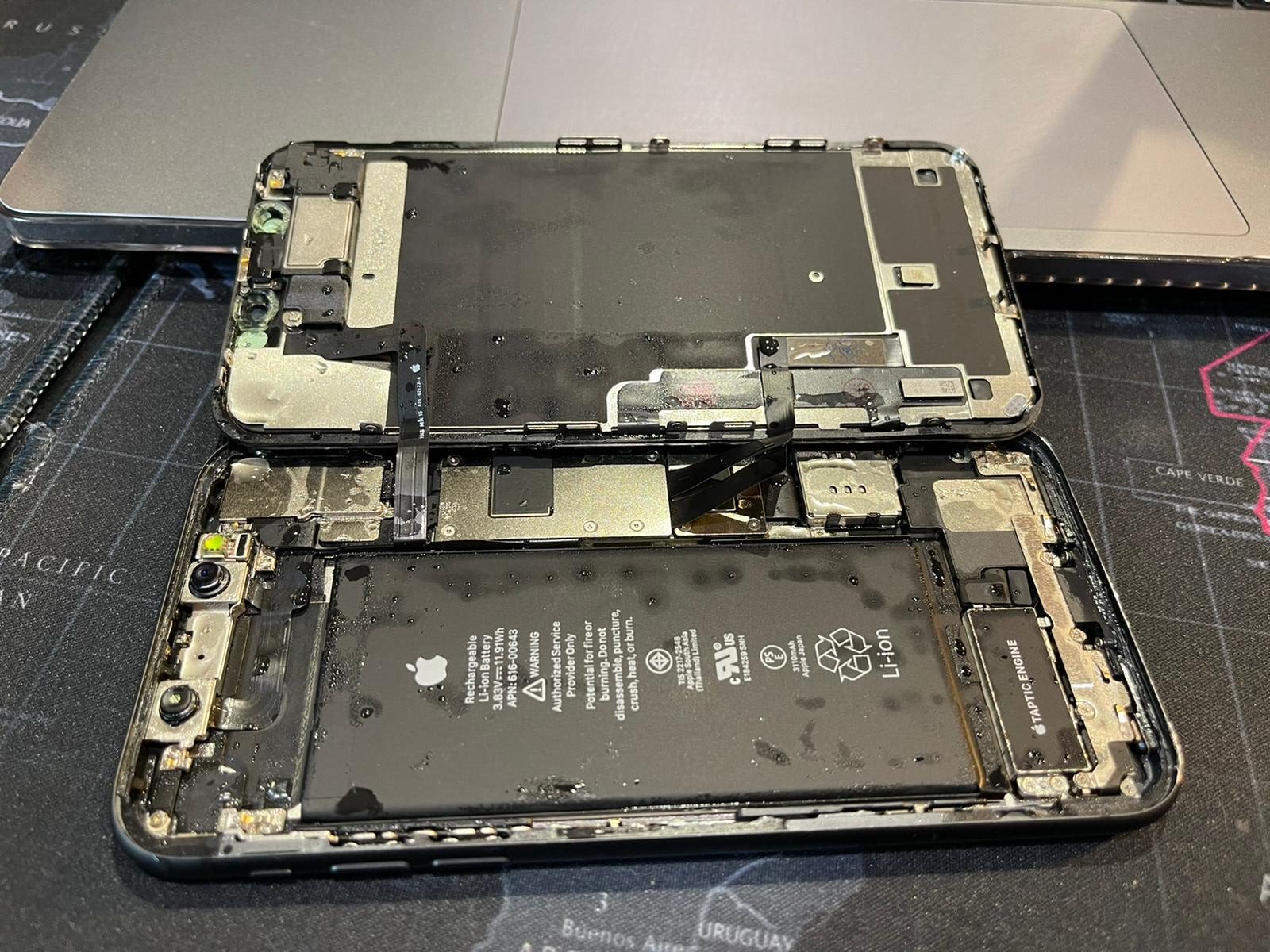 The iPhone XR has an indicator on its bottom right side that turns red when water enters your iPhone. This indicator is called a liquid contact indicator (LCI). To see the LCI indicator in your iPhone XR, on the right side of your phone, remove the SIM card tray and in the back of the slot, you will be able to see the sticker. That is your LCI indicator.
If your LCI indicator has turned red, this means activated LCI, i.e. water damage. If the light is white, there is no need to worry as there is no water damage, and your iPhone is secure.
FAQ
What happens if the iPhone XR gets wet?
There will be no damage due to minor splashes and drops. As it is rated IP67, i.e. it will be able to survive up to water depth 1m for 30 min max.
Only if dropped for a longer duration than 30 min for 1m water depth or more severe damages might occur.
Is the iPhone XR waterproof?
The answer is no, but it is water resistant up to a certain point, not waterproof.
Does the iPhone XR need a cover or case?
Investing in a case or cover for your iPhone is recommended to protect it from cracks, water splashes, and dust and keep it in good condition in case one wants to sell it.
How strong is the screen of the iPhone XR?
One of the most substantial screen displays protects the iPhone XR display in smartphone technologies – Corning Gorilla glass 6. So one might say it is pretty strong.
What should I do if the speaker on my iPhone is not working well after it is wet?
First, check if water is in the speaker, place your iPhone so that the speaker side is down, put it on a clean, lint-free cloth, and let the water drop out of the speaker until it is scorched.
What should I do if the dust gets on my iPhone?
Use a clean, soft, lint-free cloth to wipe your iPhone. Don't use detergent, harsh cleaning agents, or vacuum on it. Ensure that the outer surface is clean before opening the SIM tray to avoid damage to its interior. It's better to use a proper good case to protect from dust and water damage.
Also Read: Best Apps Like Google Phones In 2022
The Final Verdict
iPhone XR was one of the most popular and customer's cost-effective choices of iPhone. It provides many brilliant features. With its budget-friendly solution for the iPhone, doubts arise about its durability and physical strength.
Will the iPhone XR be able to survive dust? Is the iPhone XR waterproof? The short answer to which was – No, it isn't waterproof. In actuality, there isn't a waterproof smartphone on the market. It does not imply that the iPhone XR is not water resistant, though.
It can survive water splashes, spills, rain and drops in water bodies up to a specific limit – a water depth of 1m for up to 30 min maximum (IP67, the second highest protection rating). It doesn't mean one should take their iPhone XR for a pleasant swim. One should avoid any water contact with their iPhone XR as it is not the best water-resistant iPhone (which are iPhone XS and iPhone XS Max with the highest rating of IP68). And for further protection, one should invest in a better case or cover for their iPhones to prevent their valuable gadget from being damaged by harsh environmental conditions.
So if you accidentally spill your drink on your iPhone XR, don't be alarmed since it will be able to survive it. But try not to give it a hard time, testing its water-resistant strength!