Takes more than combat boots to make a man 
Wearing pencil heels for a long time aches your toes but you find no alternative to making yourself look stylish without them.
You can choose the flat strappy sandals but oops! They are too sensitive for a rough day out.
This makes you worry and think " Is there nothing both comfortable and fashionable for my feet".
Well, the answer is yes and we are here to provide the solution to you. Here we are introducing Combat boots for your feet.
Combat boots are rugged heeled boots that were very popular during the 90s.
They can be worn with almost every outfit and will make you feel comfortable, besides making you look classy, unique and stylish.
In this article, we will tell you how to wear combat boots with different dresses and according to different seasons so without wasting your time let's dive right into the article.
How to wear combat boots?
Combat boots are those rugged heeled boots that can be worn by almost all types of dresses. They are the fine leather boots worn not only by women but also by men. They look great if styled with jeans both straight and cuffed, flares and midi dresses. If you want to wear combat boots with jeans, you will have to fold up your jeans from the bottom and slide your legs into the boots. For mini dresses and skirts, your legs will be bare so you can just put your legs into the boots without putting any effort into folding.
How to wear combat boots with dresses?
Here we are going to explain to you how to wear stylish comfortable combat boots with various types of dresses.
Combat boots with floral prints
You can style yourself with a cute light coloured floral print puff sleeve dress with dark combat boots. The addition of combat boots to your feet will toughen up your outfit. You will look pretty and not overly girly with your outfit.
Combat boots with jumpsuits
You can tap to the grunge side of combat boots, by dressing yourself in a blue shade of bossy jumpsuit. This will look extremely smart and confident on you. You can add other accessories like a cool funky bag to give a polished suiting look to your outfit.
A knit top and combat boots
Combat boots were very much popular during the 90s Fashion. Therefore you can recreate the 90s look now and pair your outfit with combat boots. One such outfit is the knitted top with leather pants. This one is another smart yet beautiful outfit worn by many women Nowadays.
The strappy midi dress with combat boots
If you are a person who is very much into aesthetic vibes, this outfit is perfect for you. Wear a sleek, midi dress with thin straps and style your feet with combat boots. You may also add on a cardigan for making your outfit a layered aesthetic.
Sweaters and combat boots
You can dress uniquely by pairing combat boots with v-neck sweaters and long skirts. This outfit will be worth staring at during the winters as you slay on the roads with your fashion sense.
The modern outfit with combat boots
Mini bodycon dresses are very. Common in style and fashion these days. You can make your bodycon outfit interesting by adding combat boots to your feet. You will look extremely bossy and stylish. You may also put a bucket hat or fedora hat on your head to add more style to your outfit. Your attire will make many people envious of your fashion sense.
Combat boots with a summer dress
Combat boots, unlike other winter boots, can be worn at all times of the year. Therefore you can slip into these boots after wearing a sleek summer dress. Choose light colours for your dress. Your dark-coloured combat boots will look lovely with your outfit.
Oversized coat and combat boots
You should aim to keep your dress breezy and subtle with good jewellery. Therefore put on an oversized coat and combat boots as your outfit. You can accessorize yourself with a duty bag of leather and amazing jewellery.
Checkered dress and combat boots
Wearing a checkered dress with combat boots will toughen up your cute and sweet outfit. You should definitely try this outfit. This outfit will be a perfect example of the statement " Killing them with your sweetness".
The slip dress with combat boots
Combine your sleek, slender and stylish slip dress with fashionable combat boots. Make your hair into a bun and colour your lips with red lipstick. Trust me, this will be the most comfortable outfit you can ever have in your wardrobe.
Polka dots with combat boots
As we know, polka dots are evergreen in nature and it is common in everyone's wardrobe. So style yourself with a polka-dotted dress and combat boots. This attire will prove that you can look sweet and sour at the same time.
Graphic t-shirt and pleated skirt
Grunge elements and rock vibes can also be added by wearing a graphic printed t-shirt and combining it with combat boots and a pleated skirt. I swear no outfit can be as perfect as this.
The bohemian dress with combat boots
If you're heading to a music concert, event or festival, adorn yourself with a bohemian outfit and combat boots. Combat boots will be comfortable to your feet and wearing a bohemian dress will make you feel light. It's an overall comfortable combination and you will look stunning in this.
How to wear combat boots with different bottoms?
Wearing combat boots with a pair of jeans does not depend on the cut of the jeans. They look great when you style them with skinny jeans, flares, straight legs, cuffed jeans and probably all of them. If the length of your boot is too long, then you need to tuck your boots in or try them with a different pair of denim.
For the case of skinny jeans, you can choose to tuck or untucking depending on the length of your boots.
Usually, combat boots are avoided with bell-bottom jeans but in case you want to try it, you will have to fold up your jeans and then slip into the boots.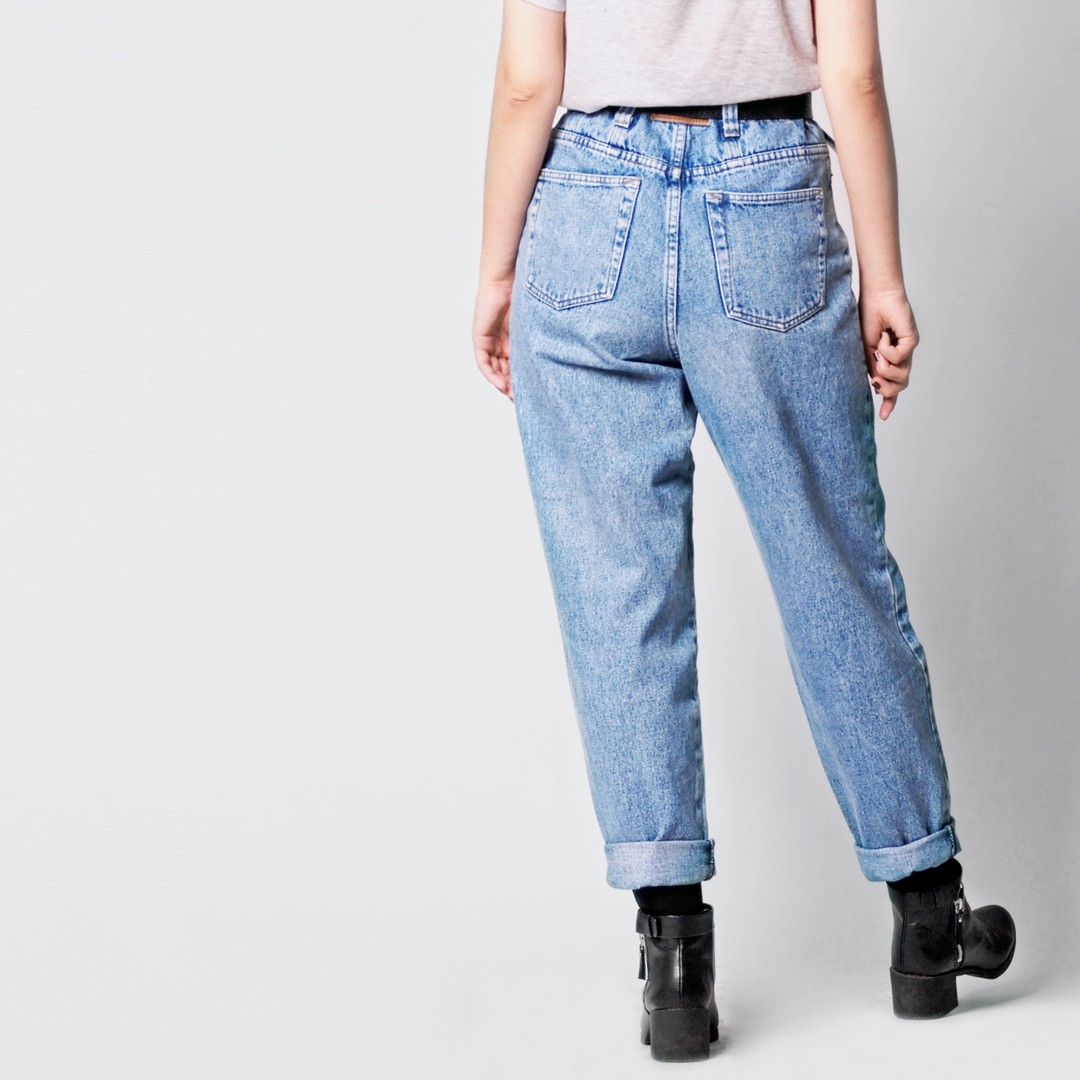 For wearing combat boots with mom jeans, you will have to tuck your jeans material into the combat boots and wear them.
Ankle length jeans are generally skin tight. You don't have to put any effort into tucking it in. While putting on your combat boots, your jeans will get hidden under them.
Combining trousers with combat boots is a trending fall look nowadays. Trousers are not skin tight, they are loose in the angle region, so you Don't have to tuck or cuff your material. You can slide your legs into the boots very easily. Add on a white-collar necked shirt and pull out one half of it from the bottom to give yourself that grunge look. You can choose the trouser fabric of any material starting from leather to satin.
If pairing combat boots with leggings sounds weird to you, you should definitely try it yourself once and see the results. Leggings are skin-tight material so in this case, you can cuff or tuck your material a bit while wearing the combat boots. Try faux leather leggings. They are the closet staple and look extremely cute when pairing them with combat boots. For your upper body, you can put on a jacket shirt or dressy sweater for a casual yet pretty look.
Shorts are the easy to go lower outfits during summer. They end up with their length just above your knee. So you don't have to cuff or tuck it. Wearing boots with shorts will cover a major portion of your skin in case you're wearing extremely short shorts. Pair denim shorts with an oversized cardigan. Look at yourself in the mirror, there's no one as fashionable as you!!.
How to wear combat boots according to different seasons?
You can pair combat boots with everyday summer dresses. It is also a unique and easy way to transition your summer fashion. Wear your combat boots with shortfall dresses, jeans or Sans tights, and then you are all set for your summer outing in combat boots.
Combat boots cover your whole feet area and also some portion above your ankle. They are made for highly protecting your feet during extreme weather conditions. They keep your feet warm and safe during winter. You can pair your combat boots with oversized sweaters, pants or jackets during winter. You will look smart, fashionable and also feel comfortable in the cold temperatures.
Combat boots are a staple all year round. It looks good based on how you style them. After winter sheds off, you will also be eager to shed off your sweaters, jackets and cardigan; but combat boots are something that will easily transition themselves into spring outfits. You can pair it with a floral print dress or two-piece attire. It will toughen up your cute spring look.
Tips and tricks
When you have dressed in an all-black outfit, along with your combat boots, break the colour code by wearing something pastel tone item, like a scarf. This style will look unique to you.

Do not put on heavy accessories and heavy makeup while you're wearing combat boots. This looks very odd and out of fashion.

Try to keep your makeup simple and easy. You can try the trendy winged eyeliner on your eyes and shades of red colour for your lips. You will look amazing in it.

Combat boots create a heavy and imposing nature on you, so make sure you keep your outfit light and casual to maintain the balance properly.

Combat boots are great if you wear them while travelling. They can make you look stylish and comfortable at the same time. Also, it will be easy for you to balance the rough roads.

Never try a complete rough and military look when you're wearing combat boots as it can look cheesy.

Combat boots will look better if styled with skinny jeans or skin-tight lowers rather than flared or loose trousers. So prefer putting on skin-tight lowers while wearing combat boots.
Do you tuck skinny jeans into combat boots?
Yes, you need to tuck your skinny jeans into combat boots while wearing them. They make you have a sober, fashionable look. Also, they will make you feel comfortable.
How to wear combat boots over 40?
Fashion has no age but if you are concerned about your age and you doubt that you can wear combat boots in your 40s or not, then let me tell you that yes you can. Wear your combat boots with oversized or loose tunics, flowy blouse materials or jackets and skinny jeans or leggings for your lowers. You'll rock on the streets with your outfit and your age will never be a factor in it.
Our combat boots in style 2022?
Combat boots were popular in the 90s but they have still maintained their position amongst women shoe fashion in 2022. They are loved by all women because of their comfortable yet stylish nature. It can be worn with all kinds of dresses in all seasons and so it is considered to be an all-rounder.
What do combat boots say about you?
Combat boots were first introduced as military boots because they've been seen worn by the militaries at their work. When a woman puts it on, it depicts her strong personality and that she can do anything and take control over any situation in her life. Combat boots are believed in bringing out the masculine or strong side of a woman's personality.
How to wear combat shoes to work?
You can wear your tough combat boots to your workplace or office. The key to styling yourself in it is that you have to maintain a streamlined look in yourself. Wear it with a shirt and trousers and you will look classy.
Wrapping up
I would like to wrap up with the final word that you should get your combat boots from a good brand so that it stays evergreen, rough and tough. Besides that, we have mentioned different ways and styles of how to wear combat boots and we hope that you have finally understood it. Try implementing it yourself and you will find out the difference. If you have any comments and feedback regarding this article, feel free to mention them below. We would love to know about them. For getting more such ideas, keep reading our page.