If you are lurking around the internet wanting to know how to play Roblox on a school Chromebook, you have set your feet in the right place. Below is the article. We will discuss pretty much everything you need to know about Chromebook, Roblox, and how to play Roblox on a school Chromebook.
As schools moved online during the pandemic, students found new and exciting ways to game online. Roblox, being one of them. The online platform gained so much popularity – and rightly so, as it has games for almost all age groups! Not just that, we will discuss other facts about the gaming platform below.
Chromebooks have made it very convenient to play Roblox on them. But if for unknown reasons you can't do that, we are here to help. How? By helping you identify what error there might be and even how you can fix the lag of the Roblox.
Now, if you want to know how to play Roblox on a school Chromebook, below is everything about that! So, take out your pens and pads and start taking notes!
What Is A Chromebook?
The probability that you are here wanting to play Roblox on a Chromebook and not knowing about it is very low, but just in case, we're here to tell you what is a Chromebook.
Chromebooks are a game changer in the existing laptops. Whether it is Mac or Windows – The Chromebook is one strong competitor to both.
A new computer called a Chromebook should make your tasks more efficient and quick. They employ Chrome OS, an operating system featuring built-in cloud storage, the finest of Google, and many safety precautions.
Not just that, Chromebooks are not only better in some ways but also somewhat cheaper than other computers.
Why?
Chromebook is a Google Product, and Google has made sure that Chromebooks stay affordable and the buyer does not have to worry about the cost of so much software.
What adds to the perks of having a Chromebook is that you can use 1000s of applications available on the Chrome Web Store for working and for entertainment.
That being said, having an internet connection 24*7 doesn't sound like a possibility in rare cases. And Chromebooks are prepared just for those cases.
There are many features that a Chromebook offers offline. I mentioned a few of them below:
Chromebook offers an offline built-in media player and photo editor
You can use several Google services such as Offline e-mails, Google Keep, Docs, Slides, and Spreadsheets with Google Drive.
Now that you know what a Chromebook is, how can you play Roblox on it?
How To Play Roblox On A Chromebook?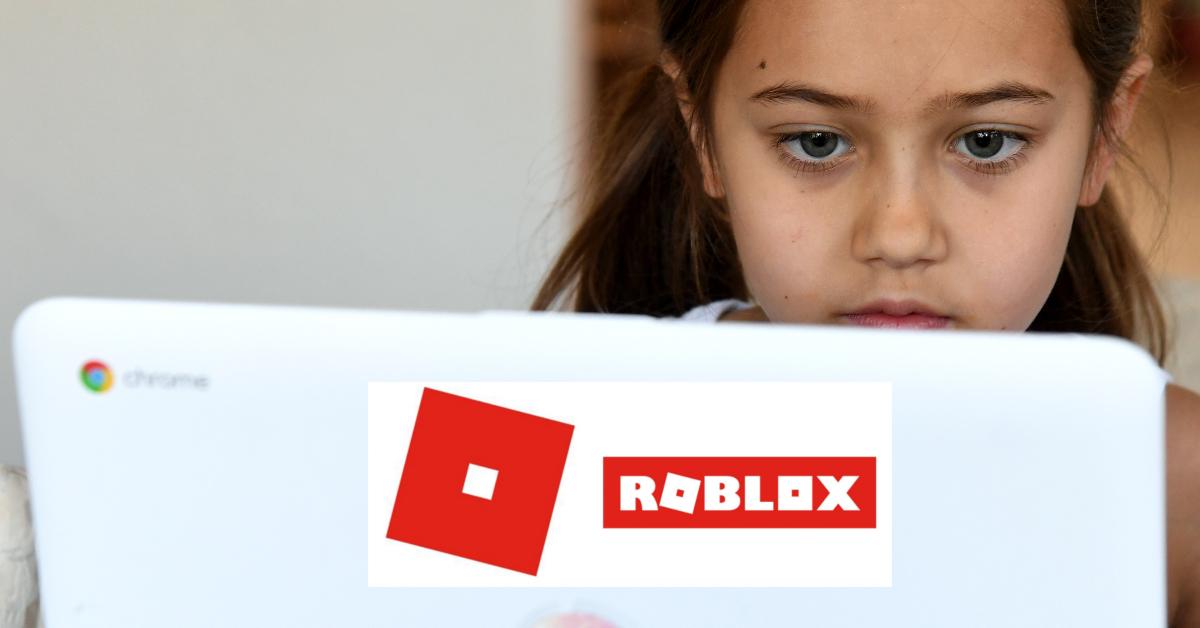 Let's talk about Roblox before we tell you how you can play Roblox on a Chromebook.
With over 37 million Roblox users every day, the diversity of game genres and styles appeals to children (and adults) of all ages.
If you're new here, we'd like to tell you that Roblox is not itself a game. It is more like an online platform and a store where users can play games developed by the developers. The platforms can be aptly compared to the other PC Gaming platform steams than to any other children-friendly online games.
The good thing about Roblox is that the games are only developed by the users of the platform and not some third-party developers.
The developers can also earn money by monetizing their games and this is a vast market as over 50% of children in the USA, who are under the age of 16, played Roblox, as of 2020 – the number has since been increasing.
Users can play games on the online platform and store known as Roblox. Roblox is a platform through which users may play games developed by other developers and is not itself a game.
In this sense, it is more comparable to the PC gaming platform Steam than it is to any kid-friendly online game.
How To Play Roblox On A Chromebook?
Now that you're familiar with both Chromebook and Roblox, let's finally get started with how to play ROBLOX on a Chromebook.
There is not a lot to do. On a Chromebook, installing and using Roblox is simple and doesn't require many customizations.
If you already have a Chromebook and want to play Roblox, you need nothing else.
Below is how to play Roblox on a Chromebook:
Open Play Store on your Chromebook.
Search and install Roblox.
Login if you already have a Roblox account or Create a new Roblox account.
Play!
See, it was easy, wasn't it?
This is so when you're playing on a Chromebook that can install the Roblox app.
Also read – Topmost Route | How To Get Free Money On Cash App Instantly | Prime Edition 2022
How To Play Roblox On A Chromebook Without Lag?
One might ask – What is Lag?
This is not a troublesome question to answer. You already know it. But for the sake of the article, lag occurs when an activity seems to freeze or slow down, making it appear that players are distorting around it. It typically shows a poor experience or connection.
The lag in Roblox can be because of three different reasons –
Network
Graphics
System.
Below is how to play Roblox on a Chromebook without lag:
Network Lag

– Network Lag is Roblox typically happens when your internet is not being a friend, Firewall issues, Extensive Experience, Empty Experience, and Bad Experience. This slows down or distorts the entire game. Here is how you can deal with it – 

See if you are using a supported browser.
See if the settings in your browser allow Roblox the permissions.
Check your connection.
Turn off any ad-blockers.
See if your router works fine.
If all these do not work, reinstall Roblox.

Graphics Lag – Graphics Lag in Roblox happens when your Chromebook is not powerful enough to support the visuals of the game. This results in disintegrated visuals. Here is how you can deal with it – You deal with graphics lag by checking the graphics level. Here is how to do that –

Press the Esc key to access the in-experience menu while you're gaming.
Go to Settings.
Find the Graphics section and check the Graphics level of Roblox.
Turn off Graphics Quality – Auto to decrease the quality.
Now you can adjust the levels of how you like them.

System Lag – System Lag in Roblox happens when your device is already running high-power apps in the background. This lag can be dealt with by closing the apps in the background and resources that might consume the power of the device.

You may have to upgrade your device or get a more powerful one to play Roblox if it remains to lag after you close the power-consuming apps.
So this is how you can play Roblox without lag.
Popular on-site – 3 Best Ways – How To Get Dark Move On Snapchat Without App Appearance?
How To Play Roblox On A School Chromebook?
The Chromebooks that are provided by schools have mostly blocked everything that is not related to studies. But students are no less clever. They find ways and make it happen.
We got a way for you and tell you how to play Roblox on a school Chromebook. Here is how you can do it –
If you don't have Google Play on your school Chromebook (which is a significant possibility), you can play it using Google Chrome.
One way to do that can use a VPN. VPNs have made the internet so easy to navigate. It is also a solution and can help you easily in playing Roblox on your Chromebook.
Another way to play Roblox in your school Chromebook is to go to "alloyproxy-15.rockpods.repl.co".

From there, further, navigate into the site.
Search for Google Chrome.
A replica of the Google search engine will open.
Further, play Roblox as you would in a normal Chromebook.
How To Play Roblox On A Chromebook When Blocked?
You can play Roblox On a Chromebook similarly to how you would play it on a school Chromebook.
How To Play Roblox On A School Chromebook Without Google Play?
You can play Roblox on a school Chromebook without Google Play on Google Chrome.
Summing Up | How To Play Roblox On A School Chromebook?
This was all for How to play Roblox on a school Chromebook. These ways might seem a little difficult at first, but with a few gos, you'll ace it and will play Roblox.
Hope we could solve your query. If we did and you liked the article, make sure you let us know through the comments below. If we did not and you still have queries, put them in the comment section as well so that we know what we're missing.
Hope this was helpful.
We will be back soon with new articles soon. Till then, why don't you read other interesting articles on OnXShadow? We have listed one below for you –
Don't miss out on reading – How To Add Money To Cash App Card At 7-Eleven? | Easy N Simple