In this blog post, we are going to tell you about the top 11 fashion trends of the 90s wish we could know
As we all know that 90s are considered as a golden time of the fashion world. It gives a lot of trendsetting ideas to India which are blindly followed till today.
The 90s saw the arrival of full-sleeved salwar kameez, floral dresses, long skirts, denim shades.  The 90s is known as the era when Indians adopted the western culture mentality in choosing bold and stylish choices in fashion.
If we are talking about the 90s then let's have a look at starting of the 21st century, that how the 90s influenced the 21st century. The beginning of the 21st century brought a stable and clear picture of the Indian fashion industry.  As women became independent, pants, short skirts, and bold costumes and fashions became more cosmopolitan than in the region.
This change is seen prominently in the style of wearing blouses and sarees these days.  Halter-neck, back-button blouse, high-neck blouse, bowl style, and puffed sleeves blouse have become the first choice of women rather than the traditional style of blouse.  The sari is mostly draped in Gujarati style and it would be fair to say that the Indian fashion scene is heavily influenced by the time of the film industry.
Today we are gonna talk about 13 trends of that time which were the encashed severe times.
So now without wasting further time let's get into the amazing fashion trends of the 90s
Top 11 fashion trends of the 90s wish we could know
1) Chiffon Sarees
Source: Google Images
You will remember the iconic blue sari of Shri Devi of the 80s at Mr. India.  However, the chiffon sari had actually spread its legs and developed in the 90s.  These saris were literally seen by every heroine in almost every film.  Mohra had another memorable moment from Raveena Tandon, who wore a vibrant yellow sari in the song Tip Tip Barsa Pani.  Regal chiffon sarees are still popular today.  While it gets updated every few years, it is a classic that looks great dressed up or down for the summer months because of its sheer breathable fabric.
2) Lehengas
Source: Google Images
Most of the bridal shoot in the movie used lehenga and it influences the whole generation and followed blindly by privileged family especially in the wedding as every girl's first demand was wearing lehenga in their marriage.
3)Denim Outfits back in the 90s
Source: Google Images
Till the 90s types of Denim were only used as jeans. Likewise today, the denim shirt was not in trend. But after movies, chocolate heroes started appearing in denim shirts, which sets a continuous trend of that. Back to back, this sets a fire in the fashion industry.
4) Dungarees
Source: Google Images
Till the 90s dungaree was only seen in Hollywood movies and if it was used in Indian movies, that was for male actors but in the 90s a movie sets an iconic idea that Girls can wear them, and it will make her more attractive ie, Kajol in Kuch Kuch Hota hai movie. Dungarees were also one of the most unique fashion trends of the 90s.
5) Hats (not only for Cowboys)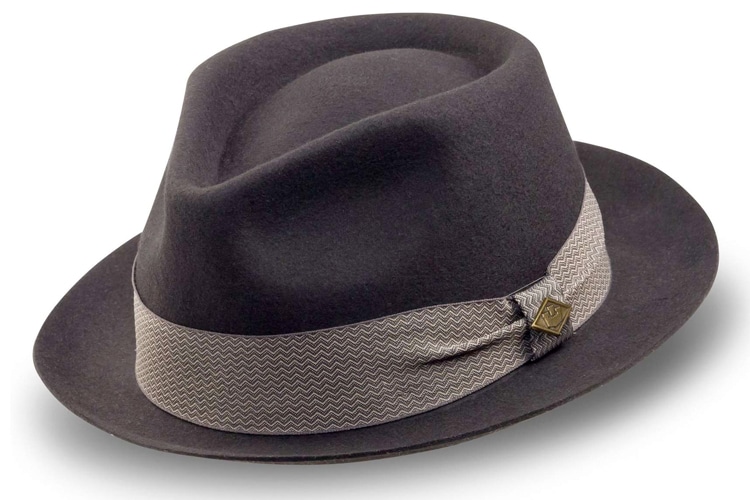 Source: Manofmany
So if we talk about fashion trends of the 90s then it is impossible that we don't talk about those cowboy hats. Hats were considered only for cowboy personality but when Mr. India released, It was used by youngsters and it becomes a sign of a gentleman and a privileged person.
6)High waist pant
Source: Google Images
Pants were worn on the waist, not on the belly area, but in the 90s this was in trend, wearing types of denim on the stomach area, so call high waist pants.
7)Cropped Tops
Source: Google Images
Tops were meant to cover the whole upper body part but cropped top was in high demand in the 90s. You don't have to live under a rock to ignore the influx of crop-top style in fashion. Every actress counted more films than I counted.  Flaunting her toned midriff, this top was worn with skirts, jeans and even matching sets
8) Chokers
Source: Google Images
You can't tell that you survived the '90s without wearing some sort of choker at least once and also this is one of the most unique fashion trends of the 90s. The dress was popularized by many Bollywood heroines, including women with elaborate pearls, some chunky and some delicate ones.
9) Velvet Designed Coats/Jackets
Source: Google Images
Though it was not considered as gold quality clothes but it came as a fashion trend as it gives richy and attractive look.
10) Colorful blazers
Source: Google Images
Till 90s Blazer are only worn in solid colors, ie black, grey, white. But in the 90s Colourful blazers also sets a trend as it emphasized the funky and comic character of people.
11) Gown with Crown
Source: Google Images
As it was not the latest fashion trend because it was practiced for centuries but only by the Royal family. In the 90s this fashion trend allowed common people to have the feel of royalty.
There was a lot of fashion trends of the 90s which works as a pioneer for the next generation. Some of them were so unique that it is still followed by today's generation.
So tell us in the comments that how do you like the fashion trends back in the 90s.