Fashion Styling Is a Game Of Fashion Stylist
If you love doing experiments and creating unique ideas then fashion styling is a great career to get your hands on. We are in a great world and more importantly in a golden period of fashion, all thanks to stylists.
A fashion stylist has a nickname too, people generally love to call fashion stylists by his nickname that is Wardrobe Stylist.
A profession that is very common in the media industry and you can earn about a heck of an amount in this profession, but it is not so easy! Basically, it's a Profession which had a particular course and you have to qualify first to get treated yourself as a stylist but it is not mandatory if your fashion sense is just mind-blowing. Here we will give you tips on how to become a fashion stylist and some other information about a fashion stylist
Let's get a brief overview of fashion stylists or wardrobe stylists and what you should know to become a fashion stylist!
What is a Fashion Stylist?
A fashion stylist is a person who is good in entire Fashion. A person who can easily help you to look most gorgeous/attractive or talk of the party; to help you in choosing the best dress for Halloween. A very creative job.
A Stylist Have to be updated in the fashion world and help you out to fill your wardrobe with the best and new fashion, variety is important too, A stylist will definitely fill out your all wardrobes and you have to buy a new big one then and they assure you that they will help you out to fill that one too.
How to Become a Fashion Stylist?
1) Creative Mind
To become a fashion stylist, you need to have a creative mind so that you can conceptualize creativity about different perspectives and styles in your mind. You will be the one to select the latest trends. Therefore you have to put on something unique with your creativity.
2) Working hard
You have to work hard and relentlessly. That is always the key to your success. Keep on making sketches of new ideas and styles so that you can implement them while working.
3) Organized Mind
You should organize your work accordingly. You have to make sure that you are able to manage your shoots and produce your work on time.
4) Communication
You need to communicate well with your clients. For that, you need to have good conversation skills and you have to build up good connections with people. This will help you in the growth of your career.
5) Event Managing
You should have good knowledge about the production of the whole shoot. You have a good idea of how to decorate the place. You will be the one to direct where the lights should be placed and how the props should be used.
6) Land an Internship
You need to find an internship at a fashion agency to have an excellent starting point for your career. A major part of the fashion industry works on the basis of recommendation so interning with a good fashion agency can help you in acing up with your career.
7) Create a Lookbook
Start creating a lookbook or portfolios to display your work as a stylist. This will help you in building up a potentially extensive and high-profile client base career when your portfolio gets displayed. They will act as a kickstart to your stylist career.
What Fashion Stylists Actually do?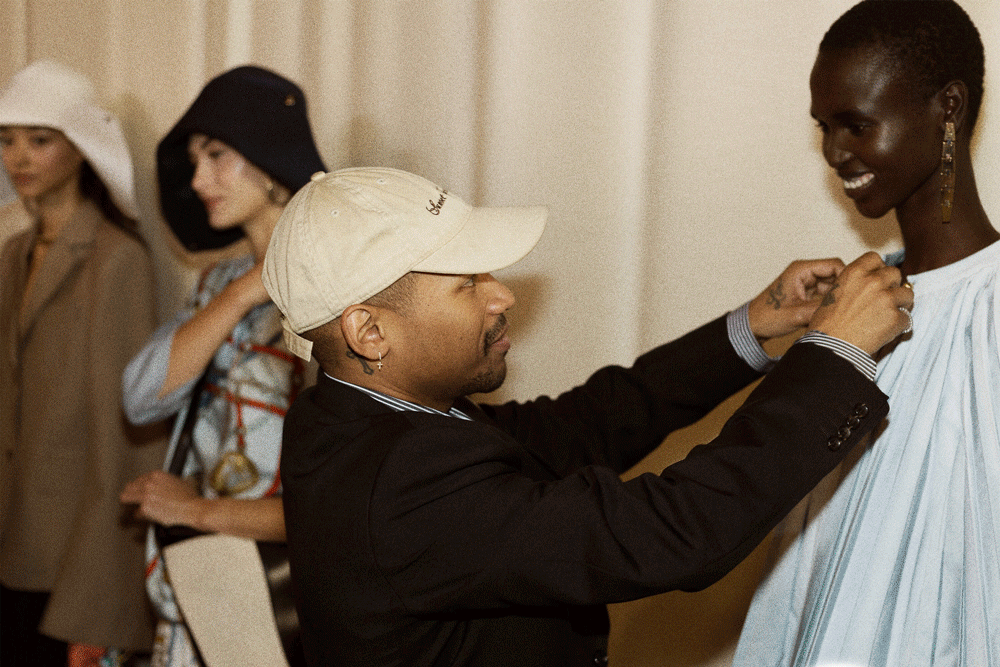 Source: VogueBusiness
Apart from playing video games, they have work to do. Fashion stylists remain in contact with the clients to know what they want.
They have to work according to them also to satisfy them, fashion stylist's order or manner of working is different.
He or she can do work anytime, their main motive is to create something new always and does not look repetitive. Configuring existing fashion styles according to their models and also have to create something new for all.
Their work is different from other office works, they have to create a rough sketch and then have to convert that into reality, and assure it looks good.
Fashion styling means styling attire from top to toe, including hats, dresses, tops, bottoms, layering, ornaments, footwear, and any other type of accessories that exist.
It's the duty of fashion stylist to make you look good and sense the colors which will complement you or which will not compliment you, it's a stylist call after appointing one to choose your dresses, make new combos from your existing wardrobe items or if company appointing one then stylist have to make new designs for them.
It's a very big duty cause if a fashion stylist's sense of colors and fashion is not good no one will buy his/her hardworking stuff or no one even care about it. Mean world!
Is Fashion Stylist an Individual or Corporate Job?
Source: Theeverygirl
Depends on you, the stylist can work Independently for a particular client or company it depends on the individual which our fashion stylist prefer.
Working for some Multinational company keeps the stylist in a good financial state but you have to design according to them by using your mind, while corporate means yes 9-5 job on a desk creating blueprints of maybe some new sneakers and sending them for approval, or maybe you can't try something new until or unless it will get approved but as an individual fashion stylist you can open your company with some old colleagues and can work for different artists or you can also get into a celebrity fashion, as there is a big demand of fashion stylist in the media industry.
As a fashion stylist, you can participate in fashion competitions too and definitely can win.
What is the Difference Between a Fashion Designer and a Fashion Stylist?
The basic difference between a fashion designer and a fashion stylist is that a fashion designer is responsible for designing and making garments, footwear, and accessories. They research the latest trends and fulfill the needs of the customers. It's like fashion designers make clothes on the other hand fashion stylist create a look. A fashion stylist coordinates and styles the dresses produced by the designers to make the artist look fashionable and aesthetic.
What are the Skills Required to Become a Fashion Stylist?
Apart from having a very outstanding sense of fashion and Humor (to handle clients) you should have a degree, you can gain a graduate degree in fashion designing, fashion merchandising, or fashion management.
Still, it's not necessary that you have to be graduated in any kind of stream to be a fashion stylist but these degrees always work in favor of fashion stylist
Only a degree is not enough, a good sense of fashion and colors is even more important.
Skills of creating a new design, fashion is as important as other factors, you have to be focused about everything, from the color of shoes to the length of sleeves.
To become a fashion stylist you need to have an eye for visualizing the composition and proportionality of your work. You should have the ability to meet deadlines and you should have a good commercial awareness of designers, brands, and trends. You have the capability of excellent ethical work and an attitude that you can make it happen. Most importantly, you should have a positive, proactive as well as assertive approach towards your work.
Where do Fashion Stylists Work?
Fashion stylists can be seen working on professional shoots, on advertisement sets, and in print televised commercials. They also work on the sets of a music video or on a political campaign for maintaining the appearance of the candidate. They also work in the field of sports teams for styling their uniforms. They have also been spotted advising a costume designer for preparing a movie or television show.
What is the Eligibility to Become a Fashion Stylist?
For becoming a fashion stylist, you need to have certain qualifications. The candidate must complete his / her education till the bachelor level. It is mandatory for him/her to have a relevant UG or PG degree in the stream of fashion designing. It is also important for the university or college from which the candidate is pursuing his/her fashion degree to be recognized by the UGC. The candidate must score an average of 45-50 percent marks in their qualifying degrees.
What is a Lookbook and Why it is Important?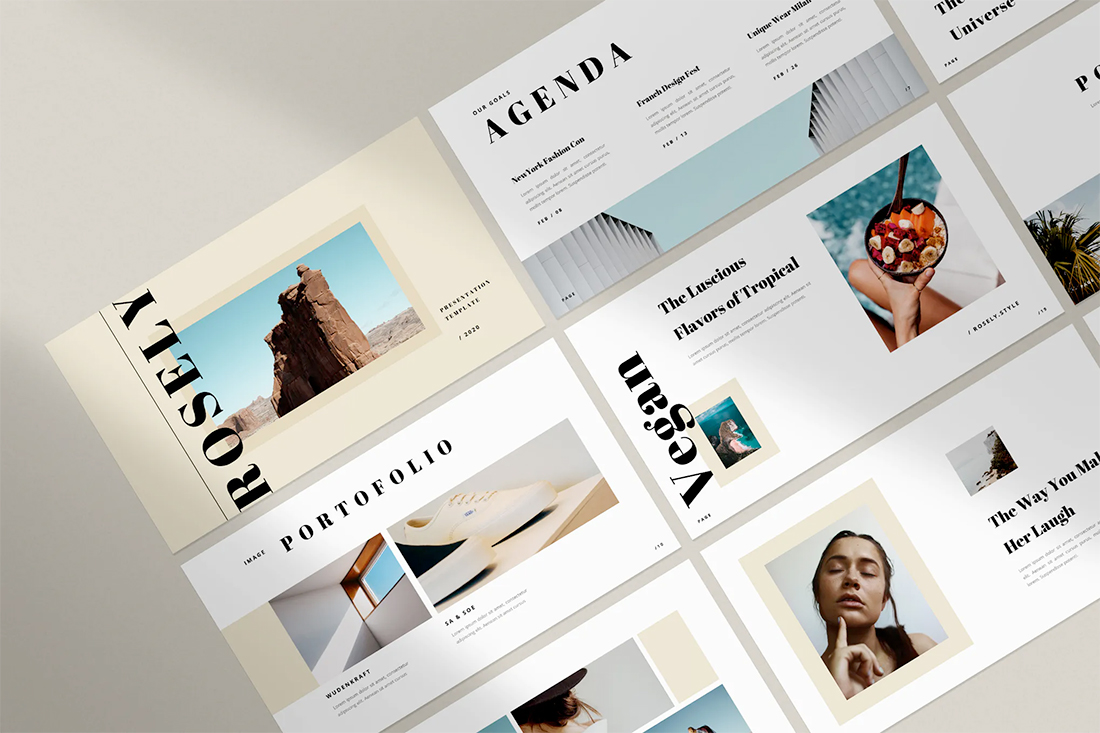 A lookbook is a book where fashion stylists maintain their daily work and portfolios. They are made for showcasing the work of the fashion stylist so that they can reach higher opportunities in their career.
Lookbooks are important because they showcase the work of an individual fashion stylist. These lookbooks make way for the fashion stylist in getting extensive potential and high-profile clients. They are like a kick start for the career of a fashion stylist.
How to Create a Lookbook?
To create a lookbook, you have to pin all your ideas as a fashion stylist daily. Keep working hard with your Designs and keep on researching. This will help you in excelling in your work. The benefits of a lookbook can be counted as follows:
Holds your personal work and designs: All your designs which you make as a fashion stylist stay in the lookbook.
It is a collection of all your best works: Some of the best works get stored there which can hold an impressive image to your judges.
Portrays how talented you are: Brings out the talented you and how good you are as a fashion stylist.
Can serve you best job offers: When your lookbook gets presented, your best work can serve you best job offers which can be a kickstart to your career.
Proves how creative you are as a fashion stylist: Your creative designs showcase your creativity which makes your position higher as a fashion stylist.
Creates an impact on your career in the future: The first impression is the last impression. If your lookbook presents some great works, your position as a perfect fashion stylist can be constant for many years.
Are Connections Important?
It is better to have some connections in the market to work as a trainee under some experienced fashion stylist!
It is quite important for you to start the carrier as a Stylist to grab some knowledge of how this industry works it is better to work as a trainee under some good and experienced fashion artists or Fashion designers for which connections are important, to easily work under good stylists. This will provide you exposure and a heck of knowledge about industry and work.
Famous Fashion Stylist to Get Inspired By!
Shaleena Nathani!
https://www.instagram.com/p/CDdVd-0H_mw/
Shaleena Nathani is a fashion stylist who styles celebrities like Deepika Padukone, Madhuri Dixit, Sharukh Khan. She was a part of the Anaita's squad named Style cell. Her way of styling is a mix of modern femininity and athleisure mostly.
Ami Patel!
https://www.instagram.com/p/CIafzMUBwxQ/
Ami Patel has been working as a fashion stylist for years and has worked with a lot of fashion celebrities from Bollywood like Alia Bhatt, Ananya Pandey, Kangana Ranaut, and the global queen Priyanka Chopra Jonas. Her styling ways are very body-friendly and make the wearer happy and shiny.
Anaita Shroff Adajania!
https://www.instagram.com/p/CNNJIS2llIe/
She is the Jack of all fashion trades. She started as an actress and model and made her way to costume designer and fashion stylist. She has won many awards for her fashion styling and she is the fashion director at Vogue India. She also hosts the show Feet Up With the Stars. She styles up celebrities like Hritik Roshan, Sara Ali Khan, Katrina Kaif.
Tanya Ghavri!
https://www.instagram.com/p/CP0sxYBhh3R/
She started the journey of her career by assisting Pernia Qureshi and later started working with Sonam Kapoor. She was the fashion stylist of the movie Aisha. Besides this, she has also worked with Freida Pinto, Shraddha Kapoor, Alaya F. Her styling sense is very fascinating and unique and she has a sartorial taste in her choices.
Aastha Sharma & Reann Moradian!
https://www.instagram.com/p/CRlIHHbL_T_/
They together got the title of The wardrobist. They have styled the star cast of Four more shots please season 2 with the fabulous clothes. They have styled Aishwarya Rai Bachchan, Kajol and Rakul Preet, and other lead celebrities. Their styling sense has a lot of luxury and drama in it which makes their work more popular.
Mohit Rai!
https://www.instagram.com/p/CNrvn6Zjrtw/
He is a male stylist that understands the feminine form and does it accurately when it comes to styling. His work makes women look sexy as well as elegant. Sonakshi Sinha, Kareena Kapoor Khan, Disha Patani, Jahnvi Kapoor are some of the Bollywood women he's worked with. He brings out the strength in women and adds a highlight to their beauty. He is an inspiration for many male stylists.
Isha Bhansali!
https://www.instagram.com/p/CNko6rBJEE6/
Isha Bhansali is a female fashion stylist who works for menswear fashion. She is very tedious in her work and she never misses out on the little details. She leaves her audiences astonished with her work. She works with Ayushman Khurrana, Rajkumar Rao, Ajay Devgan, and Ali Fazal and has made them look dapper as hell. Her styling sense is very eclectic and full of fun.
 Top 5 Institutions for Becoming a Fashion Stylist
1) National institutions of fashion technology,
     Navi Mumbai, Maharashtra:
This is one of the most prestigious institutions of fashion stylists in Mumbai and premium fashion stylists get placed every year with a high salary package.
2) National Institute of Design,
     Ahmedabad, Gujarat:
In Ahmedabad, this institution is renowned for its superior courses and training the future stylists of India.
3) National Institute of Design,
     Bengaluru, Karnataka:
The INIFD group of institutions have various branches and one of them is this institution in Bengaluru. Fashion stylist courses are best here.
4) Footwear Design and Development Institute,
     Noida, Uttar Pradesh:
This institution is one of the best and well known for its excellent footwear designs and is even recommended by various fashion stylists.
5) National Institute of Fashion Technology,
    Chennai, Tamil Nadu:
NIFT Chennai is the perfect place for the aspiring and creative young generation in the field of Fashion with design, technology, and management.
Other Stunning Opportunities for Fashion Stylists!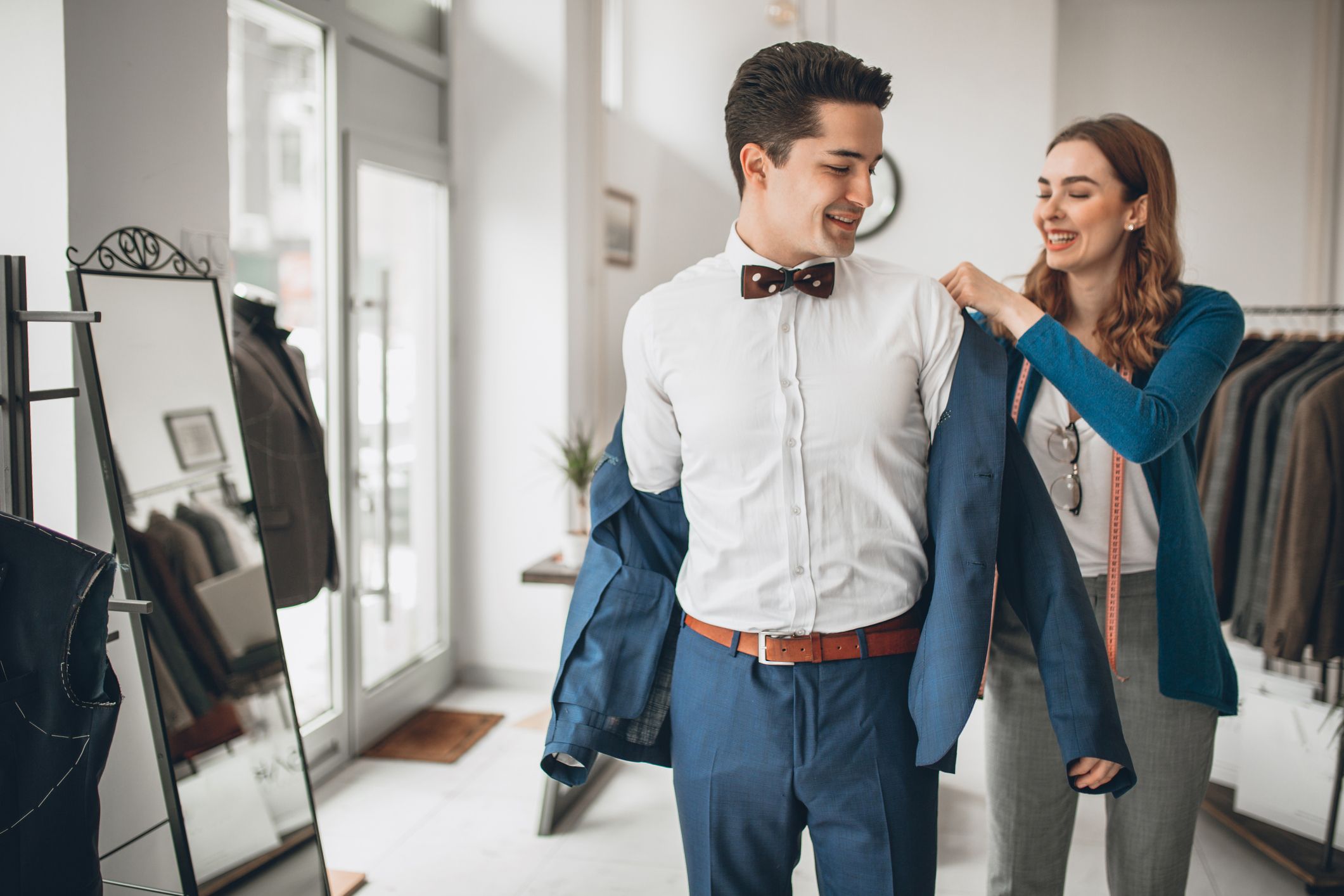 Fashion editor deserves to be talked about, you can write blogs, write for magazines, newspapers, or for your company catalog too. a very well-positioned job for fashion stylists and every other big stylist read blogs and magazines about fashion to get some inspiration or for knowledge, or to know how other teenagers think these days about fashion and fashion-related stuff.
There are many acting roles to be had for Stylists in the US as well as in other countries. The applicants or teenagers who want to make a profession in fashion styling can discover many alternatives and pick out the only one which fits their pursuits and capabilities to make out the best. Some of the maximum well-liked fashion styling positions for Fashion Stylists are cited below.
• Fashion consultant – Consults about new fashion
• Fashion Illustrator – Illustrates new fashion
• Personal Stylist – Your own personal stylist
• Assistant Stylist – Working under some professional stylist
• Fashion Merchandiser – Selling merchandise
• Fashion Editor – Magazine editor as a fashion stylist
Fashion Consultant – Consults About New Fashion:
Fashion consultants provide expert advice and suggest recommendations to people or fashion companies about the expansion of their wardrobes.
Fashion Illustrator – Illustrates New Fashion:
Fashion illustrators illustrate the art of fashion communication in a visualization form. It includes Illustration, drawing, painting, and other forms of fashion sketching.
Personal Stylist – Your Own Personal Stylist:
A personal stylist helps their clients in achieving the looks they desire by aiding them in selecting their personal styling items. They not only work for clothing choice but also with hair and makeup.
Assistant Stylist – Working Under Some Professional Stylist:
Assistant Stylist helps a lead personal stylist in their daily chores. As an assistant Stylist, your work varies from job to job.
Fashion Merchandiser – Selling Merchandise:
Fashion merchandiser looks after the designs and styles of the garments and accessories in clothing stores, costume suppliers and fashion houses. It is their responsibility for predicting the fashion trends and implements them on store layouts, purchase apparel and also collaborates with designers.
Fashion Editor – Magazine Editor as a Fashion Stylist:
Fashion editor deserves to be talked about, you can write blogs, write for magazines, newspapers, or for your company catalog too. a very well-positioned job for fashion stylists and every other big stylist read blogs and magazines about fashion to get some inspiration or for knowledge, or to know how other teenagers think these days about fashion and fashion-related stuff.
Pros and Cons Experienced by Fashion Stylists!
Pros of Becoming a Fashion Stylist:
Every profession has its own pros and cons in its fate but they all are temporary until you are keen on that profession. As a fashion designer or stylist, you have some pros and cons too, you can help create looks for editing content or participating in large fashion shows and can be won some amazing prizes and get an opportunity to showcase your talent.
Fashion styling is a job that requires multitasking and managing multiple projects at the same time and had to think differently for both projects. wardrobe designers or stylists work closely with well-known designers, fashion stylists, and influential brands. You can also collaborate with celebrities and fashion stars by showcasing your designs.
Your work gives you the opportunity to go to many places and become an expert in many important events and performances and give you exposure and rough ideas BUT the salary is provided to the fashion stylists at the beginning of the career is not enough as it deserves to be.
Cons Related to Fashion Stylist Industry:
The life of a stylist is not easy thus a lot of fashion designers have a busy life because they have a lot of work to do while some are completely free because of no work available.
Fashion designing is about creativity turning into reality and that reality is showcased by some other person by wearing them. A constant pursuit of creativity and innovation sometimes depletes the designer's mind which is not cool.
Fashion Stylists are very particular with their job and so while getting jobs very few of them get selected as fashion stylists because 90% of them fail in being particular.
Some FAQs Related to This Article!
How Much Does a Fashion Stylist Earn?
A fashion stylist with an average of 4-5 years of experience earns 4,30,000 annually. With the increase in the years of experience, the total annual income increases to 6,50,000 on average.
How Many Years Does it Take to be a Fashion Stylist?
To complete the course of fashion stylist, you will require 4 years and one month. Becoming an established fashion stylist takes 2-3 years.
Is Fashion Stylist a Good Career?
A fashion stylist is a good career if you have a lot of interest in the fashion and glamour industry. You can work hard and become rich and famous through these courses. Your good work will attract a lot of audiences.
Do Stylists Pay for Clothes?
Sometimes it is required for the stylist to buy clothes for their clients. The stock retailers return 20 to 25 percent of the value after purchase.
Who is the Highest Paid Stylist?
The Highest-paid stylist globally is Rachel Zoe. She is extremely pioneering with her styling sense.
Do Fashion Stylists Travel a lot?
Fashion stylists need to travel extensively because they have to work tirelessly behind the camera. Traveling long and working hard is very expected for a fashion stylist.
CONCLUSION!
Stylists have a different lifestyle and their work is all about creation. Thus only creative minds who are keen on fashion become successful stylists. as with other professions, it also has some pros and cons in their fate.
Just like the exposure you will get in this profession is more than other professions but the more problems you will face in early-stage compared to other professions. Well, there are many other opportunities are also available for fashion stylists.
A well-respected profession for too many creative minds, as we need more creative minds now. You have to appoint a stylist if you run a company related to any type of fashion!
So if you liked Our blog post make sure you tell us what you like about fashion styling and fashion stylists!