Has your family been planning to take a  family photo? Do you have an idea of what to wear for this picture? If not, don't fret, we got you.
Clothing have an effects on how we feel and also helps us build self-confidence when interactions with people.
It is not a different scenario when your family decides to take a family picture. Getting into your best outfit for the picture will give you more confidence, and you will want people to see how great you look.
In today's article, we will show you different family photo outfit ideas that you could try out. Nonetheless, we will show you the outfits that work perfectly in specific weather conditions.
But first, let us look at steps you could follow to click the perfect family picture.
Steps To Click The Perfect Family Picture
Many things need to be done just to get that perfect family picture. For you to click the perfect family picture, consider following the steps below:
Identifying The location To Take The Photo
You need to have in mind the location to take the picture. The last thing anything would want in a family photo is distractions.
You should start by considering the background you want to feature to get the best location for your family picture. Is it an ocean, a sandy beach or a mountain?
You could feature many things in your background, depending on what the whole family likes.
You have to know that a family picture is not just a visual representation of your family but also a collection of priceless memories you will leave to cherish forever.
Therefore, it would be best for you to ask your family what they would want for the family photo. Through them, you will be able to spot the perfect location.
If you have trouble deciding where to go, there is no place better than home. Featuring your house as the background is also a good idea.
To get a high-quality photograph that can even feature on Google's family of the month site, you need to look for a quality photographer.
You can simply get an experienced photographer by searching online. Make sure you look at the photographer's resume and weigh if that is the photograph you would also like to get.
Secondly, the photographer's offers should be within your price range. Don't hire someone you cannot afford just because they provide quality services.
A good photographer should have basic photo-editing skills and at least one year of experience.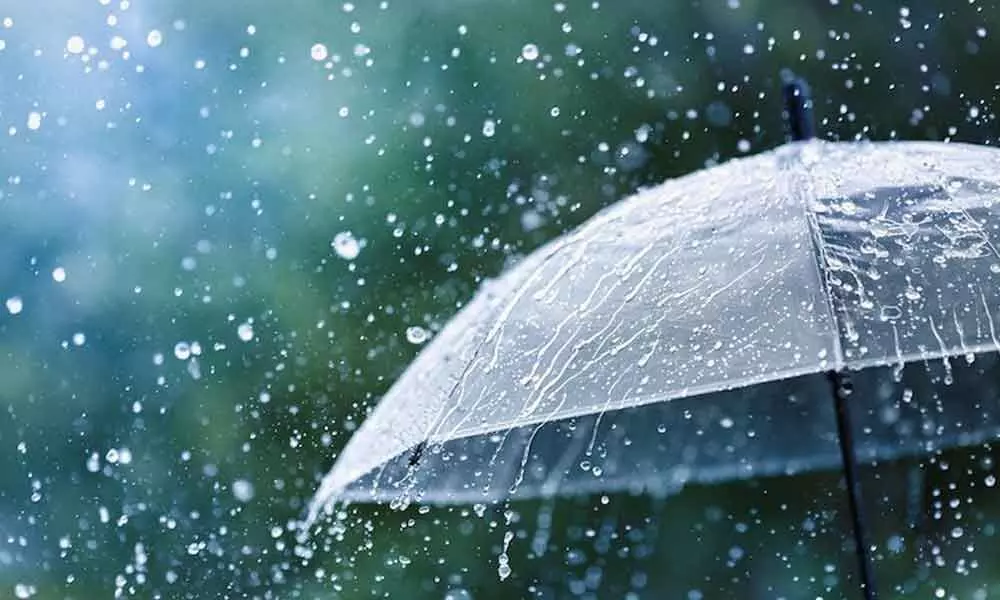 You cannot plan a family picture day without checking the weather forecast once you know what weather will give you a photo outfit idea.
It is embarrassing to wear a raincoat for your family photo on a purely sunny day. The good thing is that many weather forecast apps will help you know what will happen tomorrow.
A prop is anything you can use to add more meaning and detail to the photograph's main subject. In this case, your family photo is the main detail of this photograph.
If you are going for a family portrait, a prop will enhance the quality of the subject, giving you some great results.
Creating a list of props for each shot you take with your family would be best.
Some props may include a CD, small light and maybe some lighting gels.
If you follow the steps we discussed above, you will have a quality family photo and a memory on hand.
Since you now know the steps to follow to click the perfect family photo, let's find out what to wear for a family photo. Let's dive into the season-specific family photo outfit ideas.
Season Specific Family Outfit Ideas
Nothing can stop a family from storing their good memories in a simple photograph. In whatever season, you can still take family photos.
This article section will show you different outfit ideas for both summer and winter.
Summer Family Photo Outfit Ideas
One thing that makes summer a special moment of the year is the warm climate. Many families take this chance to visit the beach and find a cool place to relax.
We might say it is the perfect time to take a family photo since the whole family is together having fun.
Since summer is characterized by hot and sunny weather throughout the day, implying that people will be sweating a lot.
Knowing that you will be sweating a lot, you might find it difficult to find the perfect family photo outfit. But what clothes should you wear for a family photo in summer?
Below are some of the family photo outfit ideas you could try out in summer:
Vests and shorts
Sweat pants and croptops

Winter Outfit Ideas
During the cold season, many of us are always indoors. The cold winter weather does not allow us to spend time outside.
It is the ideal moment for the family to bond through in-door activities. When the whole family is together, deciding to take a photograph is a great idea.
Below are some family photo outfit ideas you could try out during winter.
A black sweater will prevent your body from losing heat. Black sweaters are also stylish and look great with anyone.
The black sweater will give you extra confidence, making you feel great as you pose for the photo.
A scarf is generally worn in winter, making you look slightly cooler in the photo.
Some extra confidence boost will leave you feeling great and happy at the same time. And a scarf will do you just great.
Cargo Pants With leather boots
Cargo pants with leather boots will help keep your feet warm, and the great thing about them is that they look great on everybody.
The goal of a winter family outfit is to remain fashionable and warm at the same time.
Leather boots will also help you walk around the snow easily since they have a good grip on the snow surface. You don't have to agonize about sliding as you shift to take different family shots.
Cargo pants with leather boots l give you that robust outlook of a strong person. It will leave you feeling fantastic, and you will be more eager to show people how great you look in the family photo.
If you're going to take a family photo in winter, you could try out those clothes suggestions.
Unique Color Palette For Family Outfits
As a family, wearing a mix of colours might not be a good family photo outfit Idea. 
To create that unique Color Palette for the family outfits, you could try out the following:
White and glitter
Black, red and glitter
Crimson and navy
Denim and tan
Maroon and brown
Yellow, green and blue
Blush and white
Denim, crimson and tan
Teal and Blush
Plenty of colour combinations give you unlimited options for that perfect family photo.
So, if you want to look great in that family portrait, these popular colour combinations will do you great.
Neutral Family Outfit Ideas
Neutral outfits refer to those outfits that have a neutral colour. They aren't bright, nor are they dull.
Neutral colours may include gray, cream, white and shades of black. If you are looking for some neutral family photo outfit ideas, the suggestions below might help you.
White Shirt and Black Jeans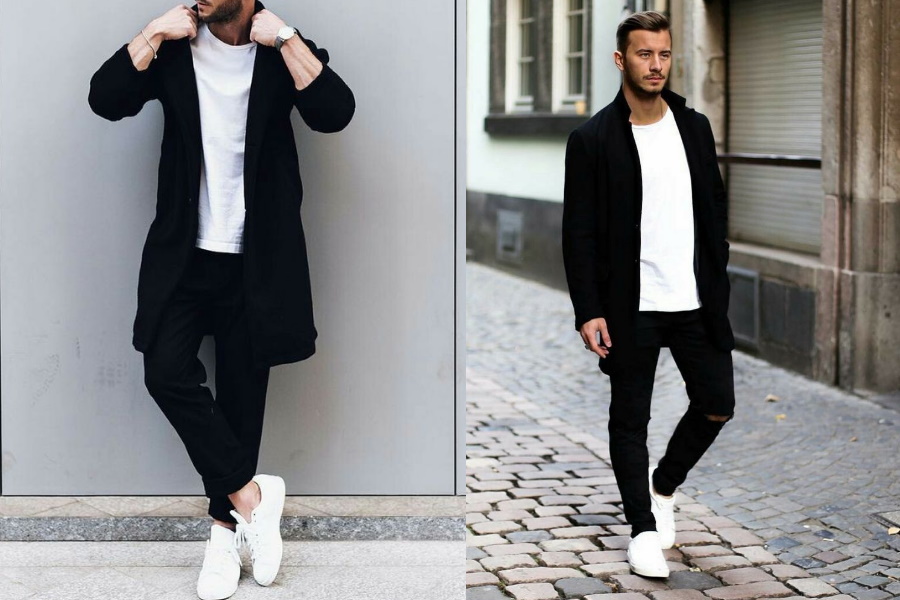 A white shirt and a black pair of jeans will give you a very neutral outlook. You will look great and respectable in the picture as well.
White and black jeans are highly accepted everywhere, and people find them decent outfits. The best thing concerning this outfit is that it does not reveal so many details making it so neutral.
A debutante dress is fabulous to feature in a family photo, especially when attending special occasions such as weddings.
When the family comes together to attend a friend's wedding, you can use a photo to store that memory.
A debutante dress will feature very well on this occasion since it is mostly white. It is a neutral outfit for the perfect family photo.
White T-shirt and Grey Pants
White and gray bring out a very good neutral outfit. You will look very decent and respectable in such an outfit.
A neutral outfit is supposed to show less detail, giving people a hard time when they try to define your character.
Denim Jeans and Tan Shirt
If you desire to stand out and look neutral, a denim and tan shirt outfit will do that for you. You will feel more credent and slaken as you take that family photograph.
Since you now have an idea of a neutral family outfit, let us look at the large family outfit ideas.
Large Family Outfit Ideas
If your family is large, you might find it difficult to get noticed unless you have a proper outfit.
What are some of the large family photo outfit ideas; let's find out below.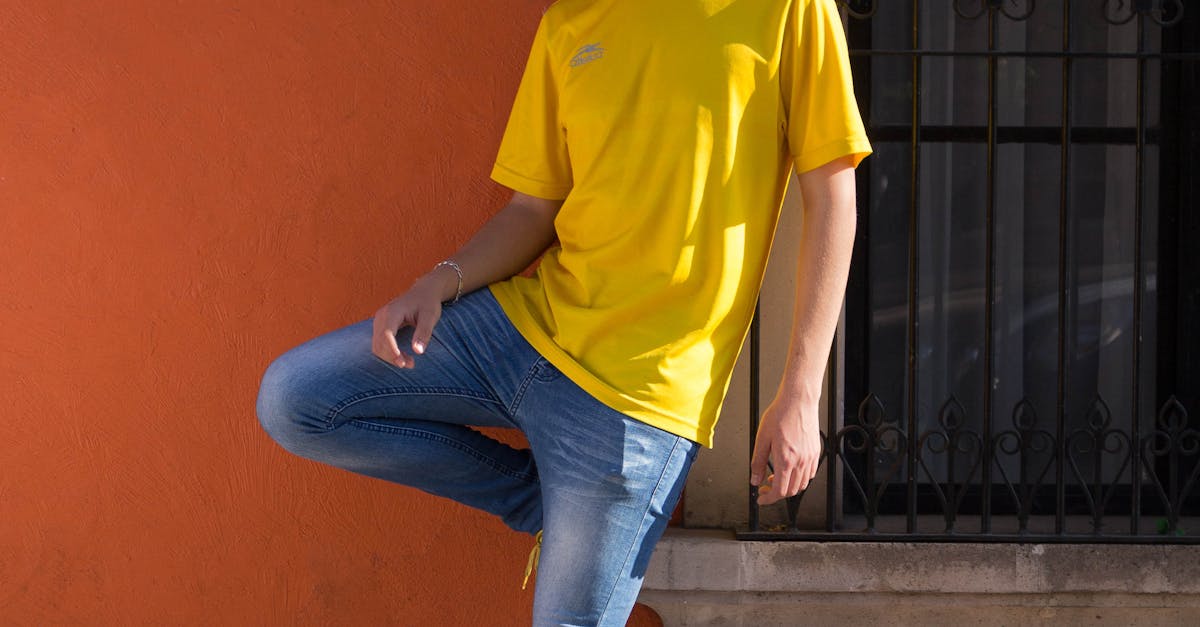 Most likely, when you go for a large family photograph, very few to none of the family members will be wearing yellow.
Therefore, it will be easier for the camera to spot you among the rest. When people see your family portrait, they will notice you first before seeing the rest of the family members.
A large family photo contains people in different outfits. You could wear a cowboy hat to stand out from the crowd.
A cowboy hat will bring some humour to the photo, and one may even shed a tear when they look at the picture 10 years later.
The idea of a large family photo is to bring the personalities of different family members into a single portrait. Therefore, it would be nice if you tried to be yourself in this photo.
Formal Family Outfit Ideas
Do you want to wear official on your family picture day? Formal clothes are widely accepted everywhere, be it in places of worship, financial institutions and even schools.
If many people appreciate the official outlook, so will all the family members. Below are some of the formal clothes that are worth trying out.
One of the formal outfits that are worth trying out is a plain white suit. The suit looks clean and would still look good with or without a tie.
You will look respectable and sleek at the same time. A white suit is known to attract what you do not have, and if you do not have confidence, you will get it with a white suit.
Black Pants, a Black t-shirt and a Coat
This formal outfit is perfect for patrolling the streets and attending formal occasions. This combination will help you look formal during your family picture day.
If you do not mind, you can wear a quality wristwatch to go with this outfit.
Casual Family Outfit Ideas
Casual refers to clothes suitable for everyday wear rather than attending occasions.
If you want to have a casual appearance on your family picture day, then the following are simple family photo outfit ideas that you could try out:
A short and a t-shirt are very comfortable everyday wear. Most people like to chill with shorts at home, and why not wear them on your family picture day?
This outfit is very casual irrespective of the colour combinations you choose.
A dress is also considered casual wear. Look at the clothing you wear around the house when you are not visiting any place.
Dresses look very casual and might be the perfect everyday wear for your family picture day.
Best outfit Ideas for Indoors Photoshoot
When we talk of an indoor photoshoot, we mean all the photographs taken inside the house.
Since you are in the house, you can choose your outfit from plenty of options.
Check this indoor family photo outfit ideas that you could try out:
An official suit will do you greatly, especially in the morning. It is because people always make preparations for their work in the morning.
For example, the kids will prepare to go to school when you prepare to work. It is an exemplary moment for an indoor photoshoot.
Someday you reminisce that moment and see how fast your family member has grown. It will bring a joyful tear to your eyes.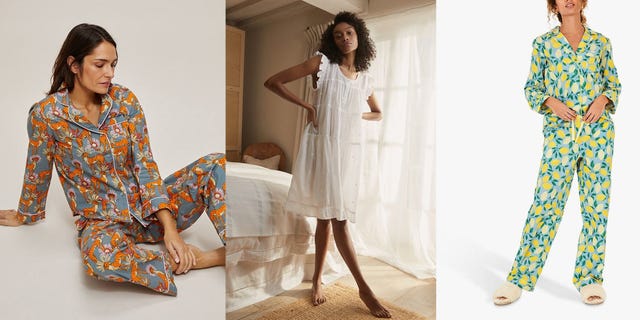 Pyjamas are great for indoor photoshoots. Most individuals enjoy spending time in the house wearing pyjamas.
It is because pyjamas are very comfortable and allow the body to relax while watching TV.
So, if pyjamas are comfy, why not take a photoshoot in them?
Best Family Outfit Ideas for an outdoor Photoshoot
An outdoor photoshoot can feature many things. It is because you are all outside the comfort of your home.
An outdoor photoshoot can be outside the house, near a lake or even a mountain. The plenty of outfit options you get make outdoor photoshoots a fan activity.
Cargo pants with boots are an ideal family outfit when family members go hiking. You will look like a real outdoor survivor in cargo pants and boots.
Hiking is an activity for the family, and it would be a nice time to take a family photo when doing it.
The best thing concerning hiking is that you can also feature different backgrounds, depending on your liking.
Just as the name suggests, a swimming costume is for swimming. It is a great idea to take a family photo outside the house by the pool.
The exemplary moment to take a family photo is when everyone has a fan. Always remember that the activity the whole family does is what generates your outdoor family photo outfit ideas.
Outfit Ideas For A Family With A Baby
When you have a baby, the outfits you choose for the family photo should be friendly. You want your baby to have that smile on the picture.
One day, after she grows up, she will be delighted to see how adorable she was when young.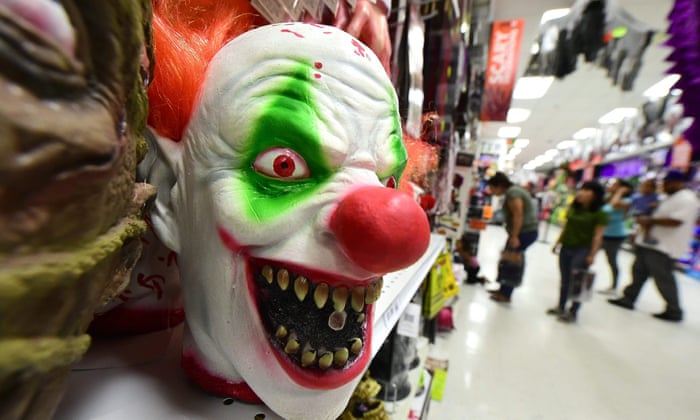 Some babies love clowns, while others hate them. If your baby loves clowns, try wearing a fluffy clown outfit.
It will leave the baby happy and smiling as you take the photo shoot.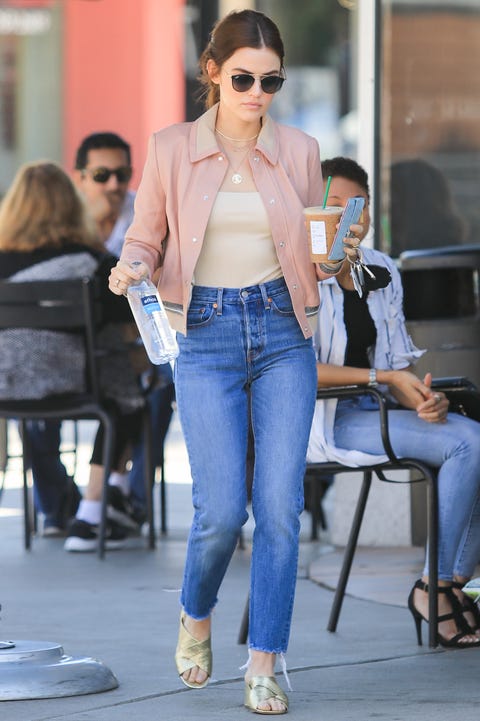 You would not want the baby to feel stressed while taking the family photo.
Therefore, it would be best to wear casual clothes like a t-shirt and shorts just to make the baby comfortable.
Matching Family Outfit Ideas
They are nothing as great as a matching family outfit. Matching family outfits makes the family look so adorable and neat.
If you do not know which matching outfit is perfect for the family, the following matching family photo outfit ideas might assist you: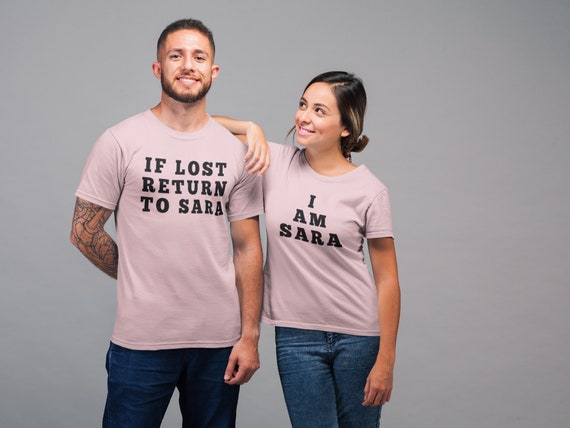 Wearing matching t-shirts of any colour is great for the family. You can even decide to print the word family on each of the t-shirts to embrace that it is a family photo.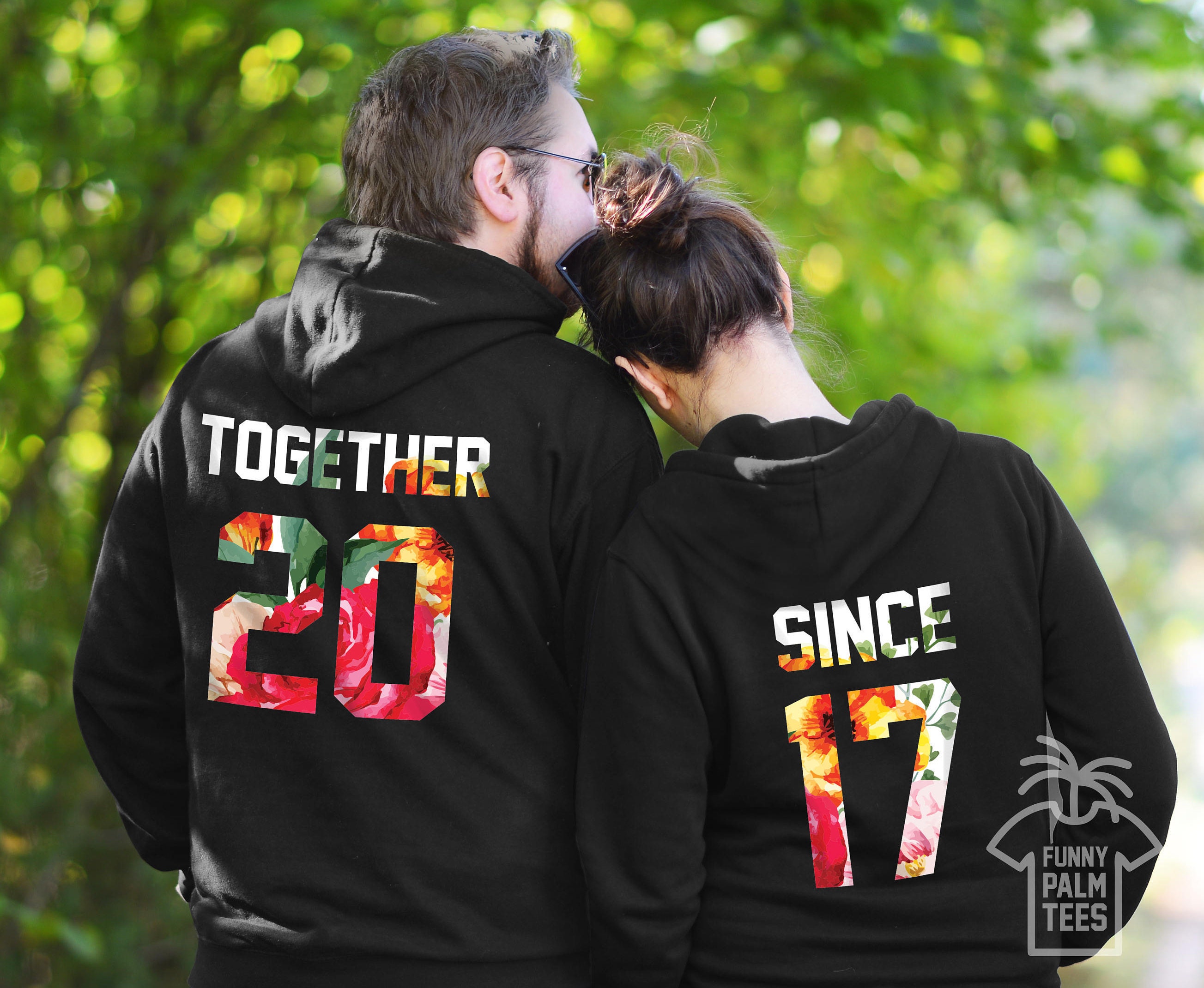 Sweaters bring warmth into the family, and it would be great if you all wore sweaters of the same colour.
Once you take the photo, you could even post it on social media and caption it " warm matching sweaters for a warm family."
How To Start Picking Up The Perfect Outfit?
Picking the perfect outfit can be a headache, but if you follow the guide below, we believe it will be very stress-free.
Do some about the weather forecast and confirm the expected weather conditions. It will save you from disappointment because the weather might change anytime.
If you want to look professional, then you should try to wear a suit or classy pants.
It would be best if you opted for some casual and comfy outfits in several situations.
It would help to pair your bottoms with nice shoes to cover them up.
Always remember that the perfect family photo outfit makes you feel comfortable and confident.
The outfit that gives you confidence should be the one you should pick.
What Are The Best Colors To Wear On A Family Photograph?
There are many colours that you could wear in a family photograph, but there are others that are just perfect for that job.
If you are wondering what colour you could wear for a family photograph, you could try out the options below:
Red
Orange
Yellow
Black
Gray
We recommend these colours because they are warm and cozy and can appear perfectly in any photo.
Accessories To Try For A Family Photoshoot
Accessories are things you add to your outfit to make it even more appealing. Some of the accessories you could try out include:
Bracelets
Earrings
Necklaces
Sunglasses
Bowties
Bangles
Wear jewelry and other accessories that make you look even better in the family photo.
Best Background For The Family Photo
Choosing the background to feature in your family photo is easy, but it might be overwhelming when you have many options.
You could try out the following backgrounds in your family photo:
A tree background is just fantastic. There are different trees to choose from, and it would be best if you went for exotic trees.
When the whole family goes hiking in the mountains, it would be a great idea to take a family photo there.
The mountains are very a very rare view, and they will make a great background for the photograph.
The beach near your favourite ocean will make a good background for your family photo. The good thing is that you will be in some comfortable beach clothing.
Exotic places make the best background for photographs. What we have discussed above is just but a few of the places you could try out.
FAQs
Is it difficult to find the perfect outfit for kids when having a family photo?
Sometimes, it is okay to let kids be kids when trying to shoot the perfect family photo. The goal of a family photo is to make people happy, and your kids might be satisfied just how they dress.
What will be the best family Christmas outfit ideas
Red and white just make out the best family outfit idea. It is because red and white colours characterize Christmas decorations. For this reason, it makes it the best colour for these celebrations.
The Final Verdict
When it comes to keeping family memories, photos are always a great way to store them. The outfit you choose to wear in a family photo should make you feel confident.
Preparing for a family photo shoot can help you avoid small inconveniences during the actual photoshoot day.
There are many family photo outfit ideas that you could try out, but you should always go for what works well for you.
If you have kids in the photograph, it would be nice to let them be kids. Remember that family photos are supposed to make family members happy; therefore, you could try asking family members what they would want for the picture.