When it comes to pairing classy blue jeans with blue shoes, it adds an extra style to the outlook. Shades of blue have always been a trendsetter clothing when it's suitably paired with footwear.
The fashion sense lies in choosing a colour combination for your denim that has a perfect match with all your accessories and shoes. And it makes more sense when you've strange colours to go with.
Discovering unique and extraordinary combinations of denim with footwear is fun. Styles are not just about colours but shades that detail your fashion.
Now, do you find the blue jeans matching with your blue shoes an old school version? Maybe you're not familiar with the hundreds of cool ideas to put on. Let's explore now.
Can I wear blue shoes with blue jeans?
Blue, the shade of freedom and independence like a sky, has never-ending options in styling.
Like for men, a yellow t-shirt with blue jeans, topped with a denim jacket accessorized with the black watch and hot blue shoes.
Even if you've hardly any sense of the glamour colours, blue may do wonders in the list. Blue is favourite for most girly girls.
How about admiral blue jeggings and aqua or teal blue heels? Sounds bluey enough?
More grand wearing days with puff jeans, furry jacket and ocean or lapis shaded Nike shoes for a lady is a nailing look for sure.
Blue shoes with Blue jeans
Your jeans in blue can be a match with your blue footwear provided it be the right shade to go with. Mostly a blue with a blue isn't a good team but think about baby blue denim and royal blue shoes. Unlike black denim that is not much recommended with black shoes, blue shoes must be paired with red, brown, dark green or black. However, if you're to try a different way of dressing, some blue shades won't look that desperate.
Here's something you should check before you step out in blue shoes with blue jeans
1. Choose the right type of variety that's cool about its colour or pattern.
2. A lighter shade with typically dark coloured jeans is a pretty good option to put on. Like indigo or berry shaded jeggings with a sneaker with a light blue and white pattern is good to go.
3. You may shuffle brands of shoes to have unique pairing goals. As the brands can best echo the style and uniqueness.
4. Creativity goals in blue jeans may help level up your look. If you're a formal wearer, a printed pair of pants with dark blue shoes is a must choice.
5. Why jeans all the time? Jeggings and treggings must replace jeans at times for fun wearing.
Blue: a vibrant wearing
Blue wearing days often are authentic, different and spirited. Blue denim can never be obsolete wearing though it's one of the most antique trends.
Let's have some outfit ideas for both men and women with the combo of blue shoes with blue jeans.
Men's denim
For men out there, blue denim is a hot savage outfit for any day. It carries out the bold attitude that the outfit speaks of. Let's get some top ideas for them
1. Cosy navy blue shoes with cornflower blue jeans. Add a boogie cap and navy blue watch to the overall appearance.
2. Something formal? Turquoise blue jeans with plain full sleeve white shirt and multicolour tie & bluish loafers would be the best office guy look. A purplish blazer is optional
3. Dress boots in any random blue jeans or pants and a perfect coat with a light coloured t-shirt can be another good day in blue.
Women's denim
1. Women never back off from styling. On any day it has to be an eye-catching impression in her footwear and outfit. And when it's about blue trends, blooming ideas have to be ready.
2. Zebra pattern in espadrilles with blue and white matching with blue denim would better go with a full sleeve plain white shirt. And a cool handbag with straightened hair would be amazing.
3. Wear a cute heel in blue with a sleeveless black top & average shade jeans. A pair of good jewellery and a shiny bracelet would be perfect.
4. Head to a great winter spot with your friends in a blue theme. A Royal blue hoodie, baby blue jeans, pairs of blue sneakers and a high pony is all you need.
Lighter Or Darker?
Picking up the right shade to match your footwear is as significant as wearing them.
If you've got the right shade on you, you're a step closer to perfect wearing.
The factors to determine the righteous shades of clothing or shoes to suit you can be
Your skin tone
Your footwear
Mood/theme of the day
Seasonal or climate factor
As per the scale of complexion, if you are one of the lighter groups, the darker colour family is yours. Also one of the most important factors to choose a perfect shade is your eyeball, hair colour and skin type.
Now, how and why can we style the right shade with blue jeans? Mainly there are 24 shades of blue and more than 250 colour combinations of the same. The easiest is to choose from two groups of blue i.e. lighter or darker.
Shades match
Lighter your jeans, put on a darker shade of shoes. For instance, if your jeans have mild colours like Sky blue, Baby blue, Carolina, Electric blue, Turquoise, Powder blue and you have planned sneakers, try out some royal, navy, Yale or Egyptian coloured pattern shoes.
How to style dark blue shoes with light blue jeans?
Wondering how to style dark blue shoes with light blue jeans?
Most men tend to go for black, brown or burgundy shoes like black loafers, comfortable sneakers while women have more choices with a vintage red, black and other deep colours that reflect fashion sense matching with their denim. These colours are quite obvious and common.
How about being distinctively dressed with the newest combinations playing with shades and looks! If you chose blue and its shade, well it's a crazy combination for experimenting. Let's check out how
For men,
Sneakers
It's just next summer evening or a grand tour with your colleagues, you need sneakers with dark vibrant shades of blue, opt for Prussian, independence blue that may work with your light sky or powder blue jeans.
Monk boots
Is it a professional day out? Or must be just a dinner night with senior. Check out dark navy blue monk boots of deep shaded steel colour with baby blue denim.
Espadrilles
Espadrilles have the quality to be carried out both professionally or informally. Get royal blue mule espadrilles paired with your hot denim. Enjoy your handsome combination.
Derby
Derby can be counted on with jackets, blazers, formal coats, full sleeve shirts, lightly shaded T-shirts and more. Design your look with deep sapphire shaded Derby with organic yellow mustard shaded coat and ultimate jeans with zip formats. Accessorize with glasses and a black watch.
Dress boots
Do you wear dress boots occasionally? For you're not aware, how classic they can be. Dress boots can be chosen for Winters with leather jackets, coats, dark printed shirts and more. Wear a bossy outfit with a black coat over azure blue jeans with Turkish blue or teal shaded shoes.
For women,
Sandals
Free feet are desired by all. The evergreen fashion sandals are always ready to suit your light coloured denim provided they've bright colours like neon or cobalt blue. Put them on hot tops and get started.
Sneakers
Cuffed jeans with ultramarine shaded blue sneakers possibly with a red or white pattern on them is the best you can style your sneakers. Add on a full sleeve purple shirt to complete the look. 
Stilettos
Stilettos of blue contrasts are style walk-based. Fancy high Stilettos make a great match with gowns, however, they're versatile enough for formals or casuals too. Stilettos are much more compatible with jeggings than jeans. Wear them with a classic crop top, glasses and hand jewellery to look gorgeous.
Wedge
Sandal styled heels, wedges are popular footwear of the shoe army. How to style wedge shoes? Easy enough. Include some light accessories, blonde hair, pink/red shirt and get on pigeon coloured wedge heels with blue jeans.
Ballet flat 
Ballet flat never fails to nail it. The dark blue pairs of Ballet flats must be appreciated as a dressing combination with blue jeans. Set your day with a French blue ballet flat, black full sleeve dress, powdered jeans and a few appropriate accessories.
Blue jeans have a drastic bond with their shades when the wearer sets it on the right average in his outlook. Navy blue, despite being a shade and not a direct member of VIBGYOR, has been a favourite of the masses after colours like black. Here are 3 ways how to style blue jeans with navy blue shoes.
1. (For Men)
Check out a black shirt with light blue denim and navy blue shoes. Put on extra effects with a perfect hairstyle, wristwatch and glasses to go.
2. (For Women)
Try out a new combo of dark denim Capri/ quarter jeans with a yellow top. Shine more with big sized earrings and navy sandals.
3. (For Both Women & Men)
Put on a bold black t-shirt with dark blue denim and baby pink and navy patterned blue sneakers.
Which shoes with blue jeans?
If you're someone asking yourself 'Which colour shoes should I wear with blue jeans?', worry not.
Blue jeans are an adaptable Jean hue that goes perfectly with lots of colours other than blue. You may experience a wide range of different patterned denim with shoes of vibrant colours. Other coloured shoes that can be fantasized best with the blue denim are
1. Magenta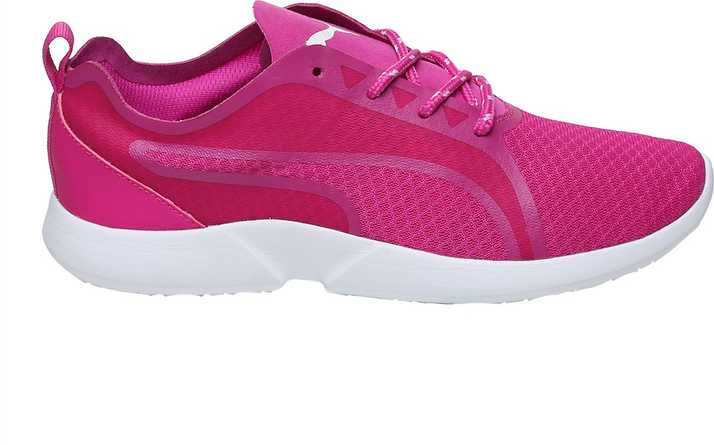 Magenta shaded shoes on blue jeans can be a winning colour for both men and women. Wear a magenta purple shirt with your favourite magenta shoe on dark blue jeans with a white belt.
2. Ocean blue
Ocean blue or aqua shoes look great with denim and can match with light tints of white, yellow and peach. You can carry a new look with a denim set of jeans and a shirt coordinated with Ocean blue shoes.
3. Queen black
Any apparel or shoe in black attracts a lot of eyes. Men can carry a bold athlete look with black sneakers paired with a lemon shaded t-shirt. Also, women can fit into a queen black ballet flat and get adored.
4. Periwinkle
For darker jeans, periwinkle heels or shoes are the best recommendations to wear for women. Undoubtedly periwinkle is a sweet colour to go with light blue jeans for a spring day.
5. Castleton green
Castleton green is the best shade of green that may work with light blue jeans or an even darker one. This guy may change a normal dress, an utterly astonishing look to wear.
6. Chocolate brown
Why chocolate brown? Because no shoes are as perfect to match with blue jeans as chocolate shades of brown. From sandals to stilettos, brown may enhance the successful outlook in its own way. For men, a brown full sleeve t-shirt, blue denim and chocolate brown loafers or sneakers are well to go while for girls, a greyish full sleeve top pairing with cool denim and grey belted watch is finest.
7. Augmented burgundy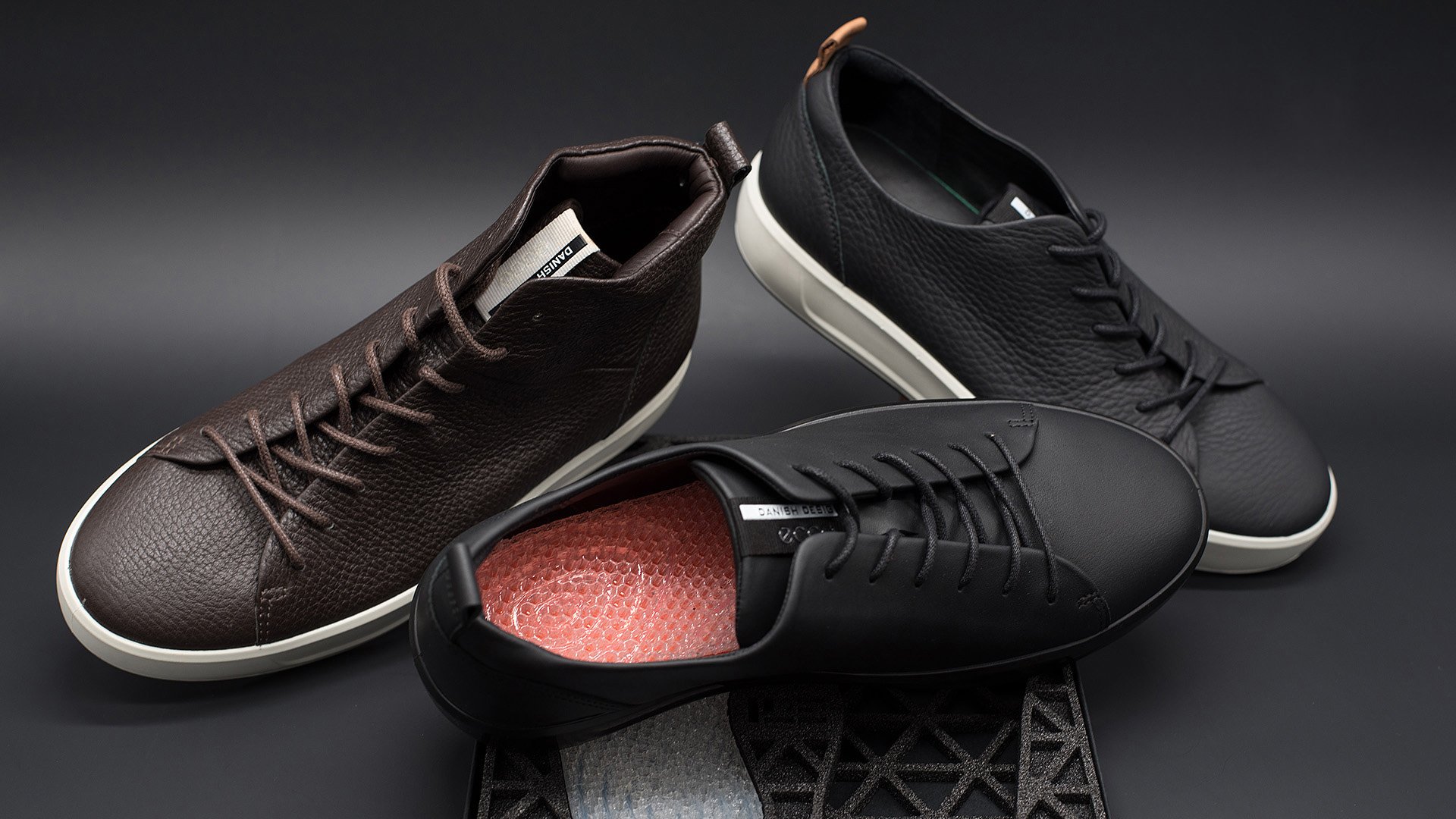 It's never late to add a new colour experience to your life. Augmented burgundy shoes lift your simplest look anyway. Burgundy, a shade of red with hints of purple, is quite a luxurious colour. Put on a red velvet dress, casual denim and your augmented burgundy shaded shoe to hit the floor. You'll surely love your combination.
Wrapping It Up!
Colour contrasts in your denim pants and shoes state the class of your life. Blue shoes with Blue jeans can be a smart pair if worn wisely.
We help you to choose the exact contrast like a perfect fashionista and stand out from the crowd. Fortunately, this blog presents which blue would appropriately go with what blue in wide detail. Our pledge is to help you discover your best version.