As we all know that these days old fashion is coming back and people are liking vintage looks more than anything else and if you are one of them who wanted to look more classy and give a vintage vibe to the people around you then you landed on the right place here we are going to tell you about 1920s men's fashion trends you can follow and beat the rest.
If it talks about myself as I was personally influenced by popular shows such as peaky blinders, the great Gatsby, and boardwalk empire. I believe that most of us are hereafter seeing that daring and classic look of Thomas Shelby in peaky blinders.
◆ Fashion was still there and fashion still exists today
100 years ago, thinking of what the world was like 100 years ago, there would be turmoil in the mind. Aren't you curious to know, how the living conditions of people would have been in the 20th Century?
If I talk about myself, I am thrilled to think what fashion would have been in our great grandfather's time.
So I was just sitting beside my grandparents and asked them at that time also, there must be something which was considered as marvelous and exotic for that time and must have been the center of attraction. Then they told, "What do you think, is the trend of fashion only in your days? "
And like a curious child,  I kept asking, and they kept telling, And after finishing I realized that fashion is not only today's thing, It always has been and always will be.
◆ Why We need to know about the history of fashion
It is believed that if you want to do something good or great in the future, then you must know history.  And what is history that was known yesterday, tomorrow may become the future.  Nothing can be said.  It is believed that history repeats itself.
Although in the fashion world, it is quite happening. For example, today's footwear trend of 'Loafer' is inspired by the late 1970s trend and today's baggy jeans or trousers are inspired by the 1970's Bell bottom trend.
That makes me more curious about knowing what was going in the 1920s.
Isn't it interesting to know about the history, that has its own charm and has the smell of the past? Before wasting any time, Let's talk about some of the famous fashion sense of the 1920s, ie things that were completely new to that time.
11 amazing 1920s men's fashion trends

The golden age for 1920s men's fashion, the much we talk about, it will be less.
Whenever I am watching a movie in which the story plot is about 1920, I always think that how the film makar filmmaker builds the scenario of that time and how he would know the fashion sense of that time! This became a subject of curiosity. I Hope, You are also curious to know about 1920s Men's fashion. Here are some famous 1920s Men's fashion, Some of them are still followed today, for example, a tuxedo is still worn today.
1) Long Collared Shirt |1920s men's fashion trends
Source: Google images
Shirts are always a part of fashion but do you know in 1920 long collared shirt wear in Trend. Shirt collar square round pointed sprayed or button-down. Most of the shirts have to wear soft attached collars but many still came in detachable stiff white linen.
2)Collarless Shirt|1920s men's fashion trends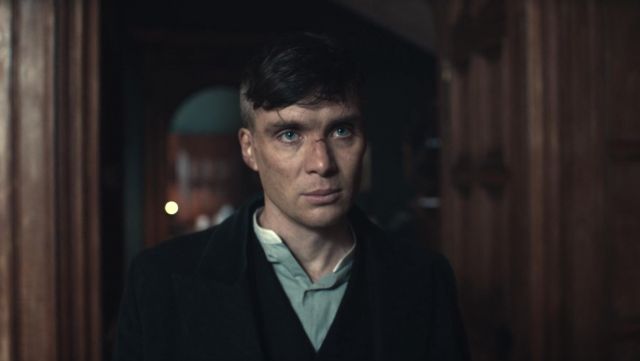 Source: Google images
If you are a fan of Hollywood movies then you must have watched the great gets by the fashion in that film sock the fashion world by wearing a shirt without a collar and then everyone copied him. There are a series name peaky blinders in which Thomas Shelby is also seen without a  shirt collar.
3) Suits |1920s men's fashion trends
Source: Pinterest
This is the master of all fashion. This is one of the best things which the 19th century gave us. Men's fashion today is a combination of athletic clothing and fitting jeans, but at that time this was the symbol of pride and honor.
-Wearing a suit can boost up the confidence and gives you an attractive personality.
Suits were of two types, Formal and Casual. The formal suit came in black and till today, it still comes in black as it is a standard color.
Before the 1920s there was an age of tuxedo, and most men wore that.
Suits pride replaced tuxedo and worn by a large group of people. A white shirt was worn underneath the suit and it gives a classy look. Another type is casual, If the suit is made of wool, or came in another color except black, considered a casual suit.
– 1920s suits are still worn with great fervor today.  Even today, wearing a suit is considered a symbol of prosperity. In a Single sentence, Suit fashion was blindly followed all over the world then and now.
4) Hats|1920s men's fashion trends
Source: Google images
It is an easy understanding that hats must be included in 1920s men's fashion trends as hats are not only worn as fashion, Are also used as a protection tool from direct sunlight. In the 19th Century, hats became an important part of clothing and, you must know that Hats in the 1920s depended largely on which class you belonged to.
Types of hats also categorized on the basis of weather, ie in summer straw boater hat or flat cap and in winter Fur/woolen hat or homburg hat.
Working-class and middle-class people generally wore caps like newsboy caps, as Top and round hats were the symbols of elite class people.
Today, wearing a hat is out of trend, and if it not in trend means you have a chance to make you stand out in the crowd by following the 1920s trend. By wearing a hat in 1920s style, you can bring back the class and dignity of that era of the dress. Wearing a well-fitted, well-made hat will make you look.
5) Coats|1920s men's fashion trends
Source: Google images
In this segment, we only talk about coats that were worn in the summer season, because cold weather dictated overcoats, and there is another segment about overcoats. Coats were one of the important parts of the dress in countries with having cold climate, Earlier coats were worn as a protection dress from cold weather but in the 1920s it became a fashion.
If you have watched Hollywood movies, which have stories around the 1920s, all men of the elite class could be seen wearing a coat even in the summer season.
– Coats had big pockets which were used to gather papers, Cigar, money, or any small things. Usually, high-class people used those pockets as cigarettes or cigar containers.
-Coats of the 1920s generally came in solid colors like blue, black, or grey. White was rare because white tends to look dirty after using some days and there was always a problem of washing those heavy clothes.
6) Vests (Light Waistcoat) | 1920s men's fashion
Source: Pinterest
Who doesn't know all the great Charlie Chaplin, He used to wear double-breasted vests. He can be seen in many of his videos wearing a streamlined vest, as it highlights the high lapel and that was the fashion at that time.
Earlier, Vests were not considered as Fashion symbol because, it was an undergarment, but in the 1920s, Vest was being worn with a single-breasted jacket and it influenced young men and also created the way for a modern art movement.
7) Low rise Pants with a Higher waist | 1920s men's fashion
Source: Pinterest
Don't you think why old design pants have a higher waist!  let me answer you. As All pants have Pockets, and Pocket can be used to store many things, such as hankie, books, notebook, etc, and to store many things there must be some volume, that's why pants usually had a higher and wider waist.
– 1920s the whole decade was a time of great variety for pant styles. Both types, wide-legged and straight pants were common those days.  A new type of pant was also introduced in the 20s, called Knickerbocker. Those were baggy trousers which were worn in casual dressing or in games.
-The idea of baggy trousers and jeans came from 1920s men's fashion. The difference is that, in those times, baggy pants and trousers came only in solid colors and now in every color ie multicolor.
8) Shoes|1920s men's fashion trends
Source: Pinterest
By the way, shoes and boots are always a part of fashion since the 16th century, but it was only popular in high and noble class people as middle class and low class couldn't afford that. So here we talk about shoes which was also the symbol of aristocratism not like today.
Boots or shoes usually were made up of leathers and came in solid color in the Early 19th century, In the 1920s the only change that happened was the emergency of color in shoes. Previously styles had been single color shoes, but in the 1920s we see a great difference that multicolor shoe was in trend.
-You would have liked to know that the colorful shoes you wear today are the result of that time. But yeah today's shoes are modeled and gives different look with respect to the 1920s.
9) WaistCoat (Usually made up of Wool) | 1920s men's fashion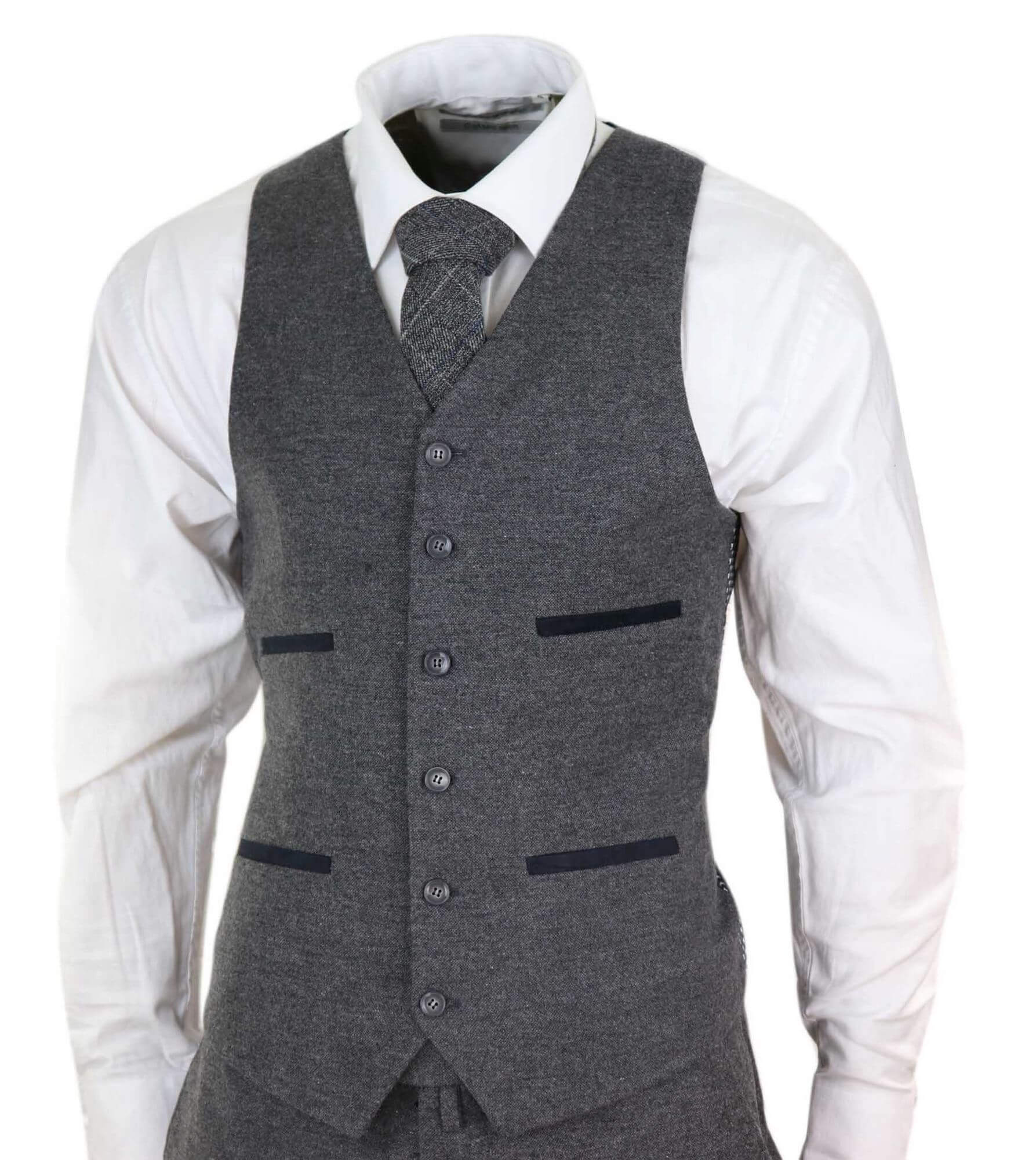 Source: Google images
Unlike today, two-piece suits, 1920s men's fashion required a 3-piece suit with a matching vest. By the way, this fashion trend was followed by elite class people, because it was highly expensive as compared to normal coats.
– Waistcoat came in fashion in the earlier 17th century and till the 1920s it became an integral part of the dressing. A waistcoat is considered a Vintage fashion style and you know, it is back in fashion. So if you want a vintage look, Grab some according to your budget.
10) Ties|1920s men's fashion trends
Source: Pinterest
Ties have been always a symbol of the Elite class. There are many types of tie, but in the 1920s neckties had plained check, paisley, and diagonal stripes. Ties were of often solid colors like yellow, orange-red, or green ( Also in trend till the 1970s).
Ties were worn few inches above the pant, also called high-up ties. Thin knit ties were other options with fringed tips.
-The bow ties in a V-shaped knot worn in the 1920s men's fashion trends in loud vibrant colors, like a necktie. These ties were especially enjoyed in summer with a lighter color of the suit.
11) Heavy Overcoat|1920s men's fashion trends
Source: Google images
This fashion of wearing heavy overcoat was not trending in India because India is a warm country but in other cold climate countries, this was one of the most followed Trends.
Have you ever thought that overcoats can be used to hide your outfits? If you don't have great fashion knowledge, then wear anything on top, and put an overcoat over it, nobody will know what you have worn under an overcoat.
I used this formula in my school day in the winter season, I rarely wear the uniform under my overcoat, and guess what, nobody noticed as uniform tends to hide under an overcoat.
Overcoat fashion is still followed by aristocrats and Noble people as they believe that old is gold and somehow being Orthodox in a fashion sense is not so bad every time.
Conclusion
This article is all about 1920s men's fashion, and Men's must know about the history of outfits, how they developed or what was the pioneer of today's fashion world. I can say this because most popular 1920s men's fashion trends today are still modeled from the fashion of that decade.
After reading this article, you must have felt that you too knew a lot about the fashion of the bygone days. Anyway, after knowing the things of ancient times, there is a feeling of happiness from inside, Hope you all like this blog post on 1920s men's fashion trends, and if you enjoyed this, do share this article with friends and family. Thanks.
ALSO READ:
13 Korean street fashion ideas you can follow in 2021